For organisations with a number of Job Roles for their people, rather than entering them one by one in the system settings. bulk upload the list of job roles.
Important: Check for existing job role naming conventions within your organisation. Prepare your spreadsheet containing all these existing job roles.
Below is an example of an excel file. (Download the template at the bottom of this page).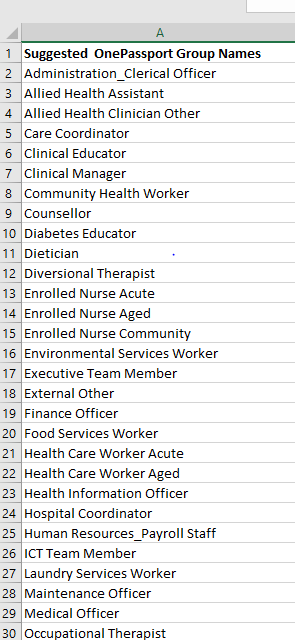 Here are the steps in doing the bulk upload:
Step 1: From your Dashboard, go to Settings.

Step 2: Click Roles under People Set Up.

Step 3: You will be redirected to the Job Roles List Page. Click the arrow beside the plus sign.

Step 4: Under People Type/Sector field, click All if you want the Job Roles to be shown in all units/department/sector you have set up as Asset Types. Should you wish to only show specific job roles attached to a department, then select that from the drop down. Note: In here, you must prepare your excel sheets separately for each Asset Type then.
Upload the file. Click Upload button.