Once the Self-Onboarding Form has been set up for your worker, you can now proceed to generate a Consent or Agreement Form.
Step 1: Clicking Settings from your dashboard, you will land into a page like the one below. Go to Employment Self-Service.

Step 2: Under the Self-Onboarding Forms, click the plus sign (+) to start creating the form.

Step 3: In the drop-down, select Consent then press Add button.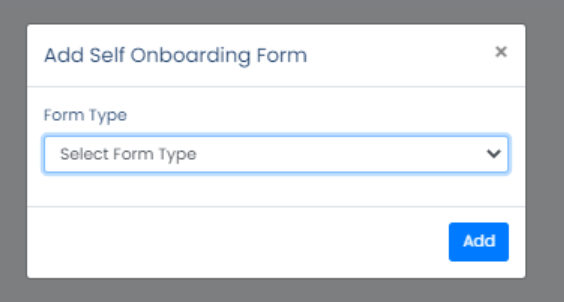 Step 4: The page will open for the Add Consent Form.
Enter the Name for the form.
Put the contents of the Consent Form in the Consent Text Box including Title/Heading.
Put a text that will ask the worker to confirm agreement/consent on the form on the Agree Term Text.
Press Preview button to check how it looks like.
Click Save.

Step 5: The generated consent form will appear in the list for Self Onboarding Forms. Copy the link and send it to your worker in order to fill out and submit.
Should you wish to change anything in the form (Name/Content/Agreement Text), just do it by clicking the Edit button (pen and paper icon) on the right side.
If you want to delete the form, click the bin icon next to Edit button.