Capture the required immunisation of your workers before commencing their employment using the Employment Self-Service feature of OnePassport Comply. Simply send the link to your worker to fill out and submit it to your organisation.
Important: Prior to creating the Immunisation form, you may wish for your workers to confirm consent in collecting immunisation related records. You can generate the Consent form first using the instructions here.
Steps on how to create the Immunisation Form:
Step 1: Go to Employment Self-Service.

Step 2: Click the plus button under the Self-Onboarding heading to add form.

Step 3: Select Immunisation in the Form Type drop-down. Click Add.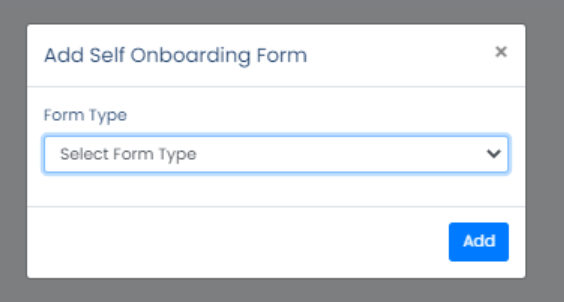 Step 4: Start creating your Immunisation Form.
Enter the name for the form.
Select the Immunisation Types.
If you want the fields from the Non-Required section to be Required select them first.
Click Save.

Step 5: The generated form will appear in the list of Self-Onboarding Forms.
Send the link to your workers to fill out and submit.
Try clicking the link to see how the form will look like for your worker.
If you want to make changes (either Name, Immunisation types or Fields), just press the edit button.
If you want to delete the form, click the button next to edit.

Next: Managing the Submitted Immunisation Form