Provided here are the instructions to aid the staff (existing in the system) in filling out the form once the link has been sent or shared.
Note:
1. Staff can stop and resume filling out the form until completed.
2. Once submitted, staff cannot edit answers. Should staff wish to change the responses, it is recommended to contact the organisation.
3. Staff will receive an email for the answers provided in the form.
Below are the detailed steps for the staff in answering the form.
Step 1: Upon clicking the form link, staff will be redirected to a page like below.

Step 2: Staff enters details in the fields provided. Then press the Search button.

Step 3: Staff will see a page like this with their details. Click the Proceed button.

Step 4: The next screen will be the other form aside from Asset Form e.g. Consent Form. Staff needs to tick to agree or give consent/permission. Press Submit.

A pop-up confirmation message will appear. Click OK.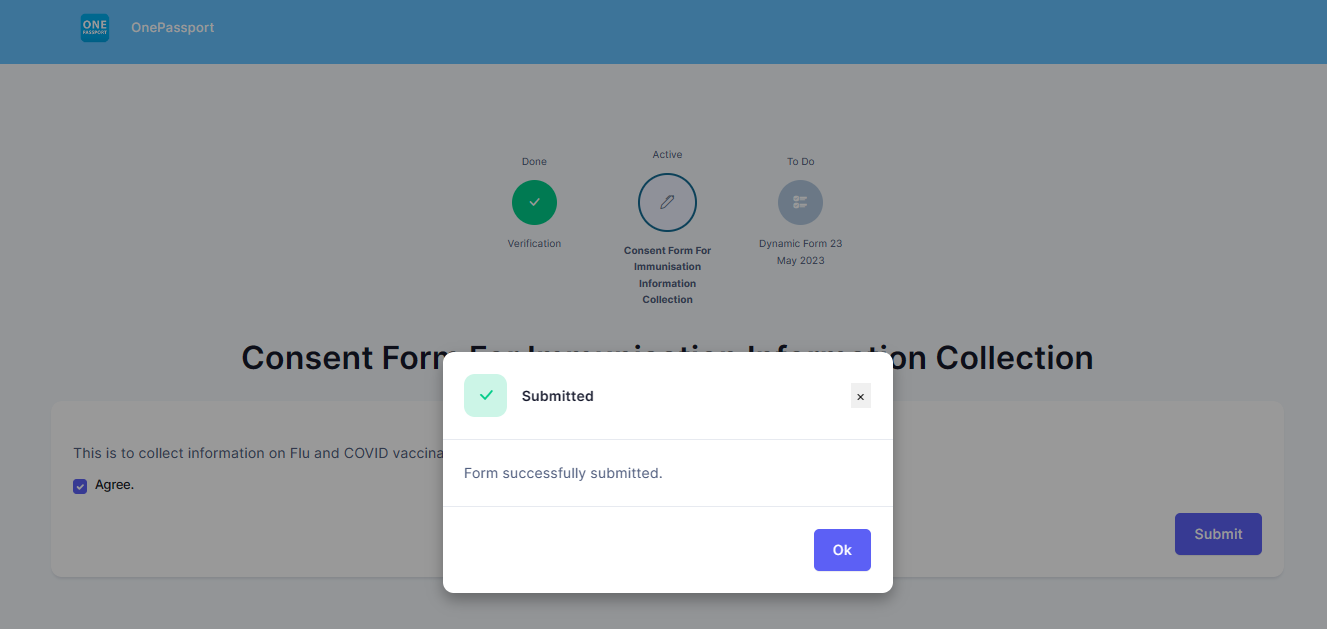 Step 5: You will land on the next form for example Dynamic Form. Click the Submit button at the bottom once completed.

A pop-up confirmation message will be displayed. Click OK.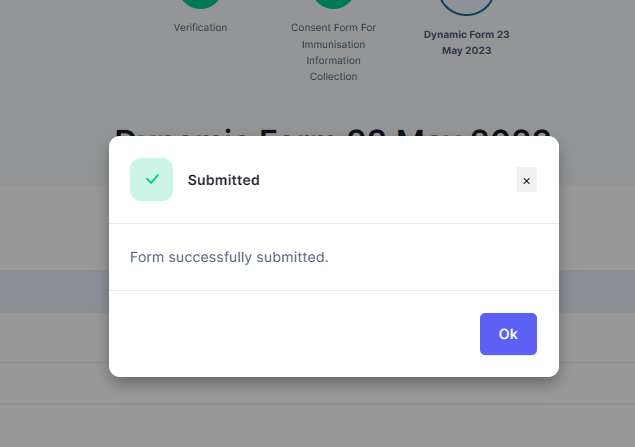 You will see like this on your screen. You are done answering the forms.