Users are people with permission to perform various levels of function within your system. Users with Super Administration permissions are able to add users.
Follow the steps below the add new user to the organisation:
Step 1: From your dashboard or sidebar, click Settings.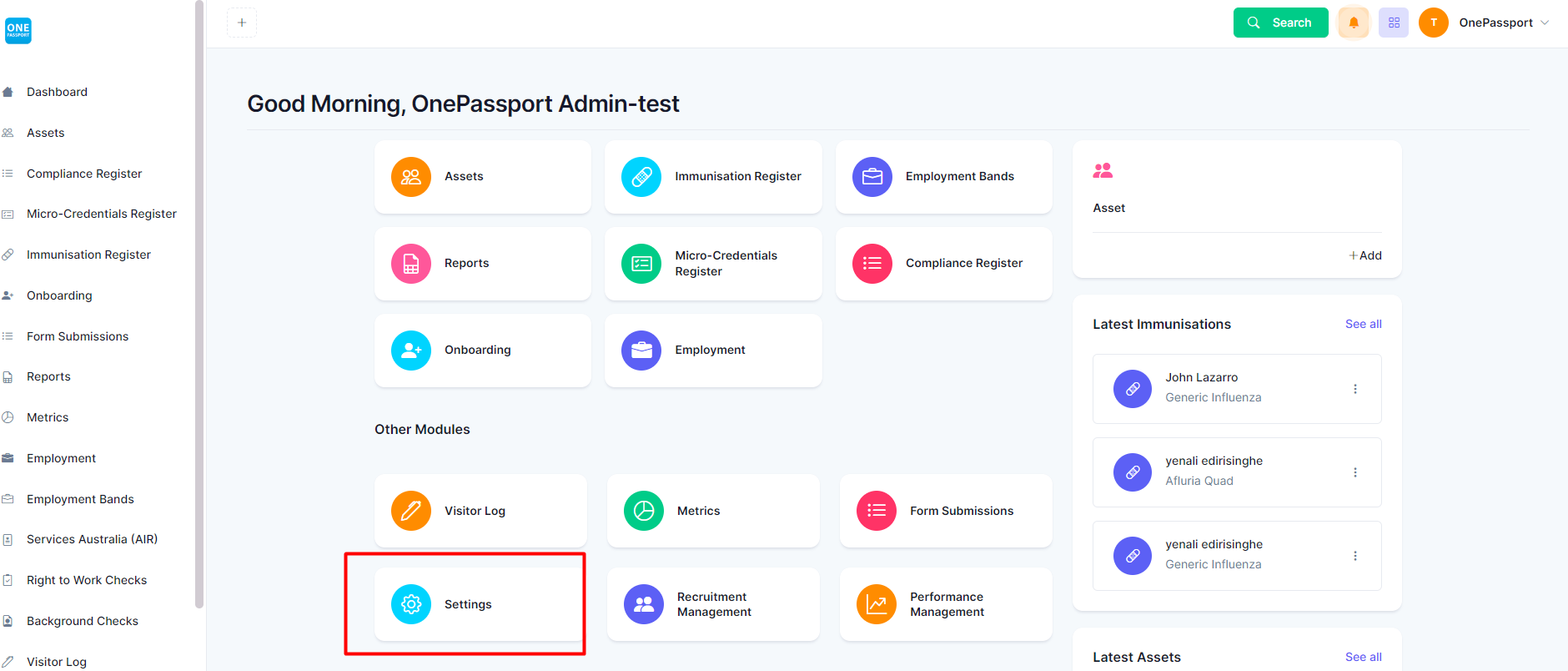 Step 2: Press the "Users" tile under the Organisation Management tab.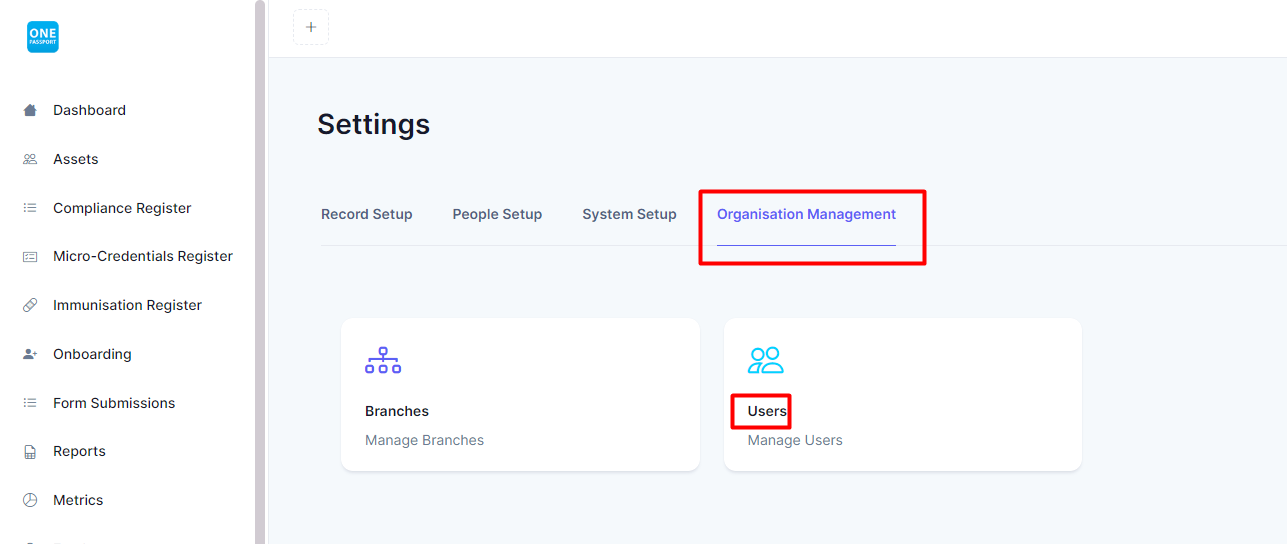 Step 3: You will land on a page like below. Click the Create button to start adding new user.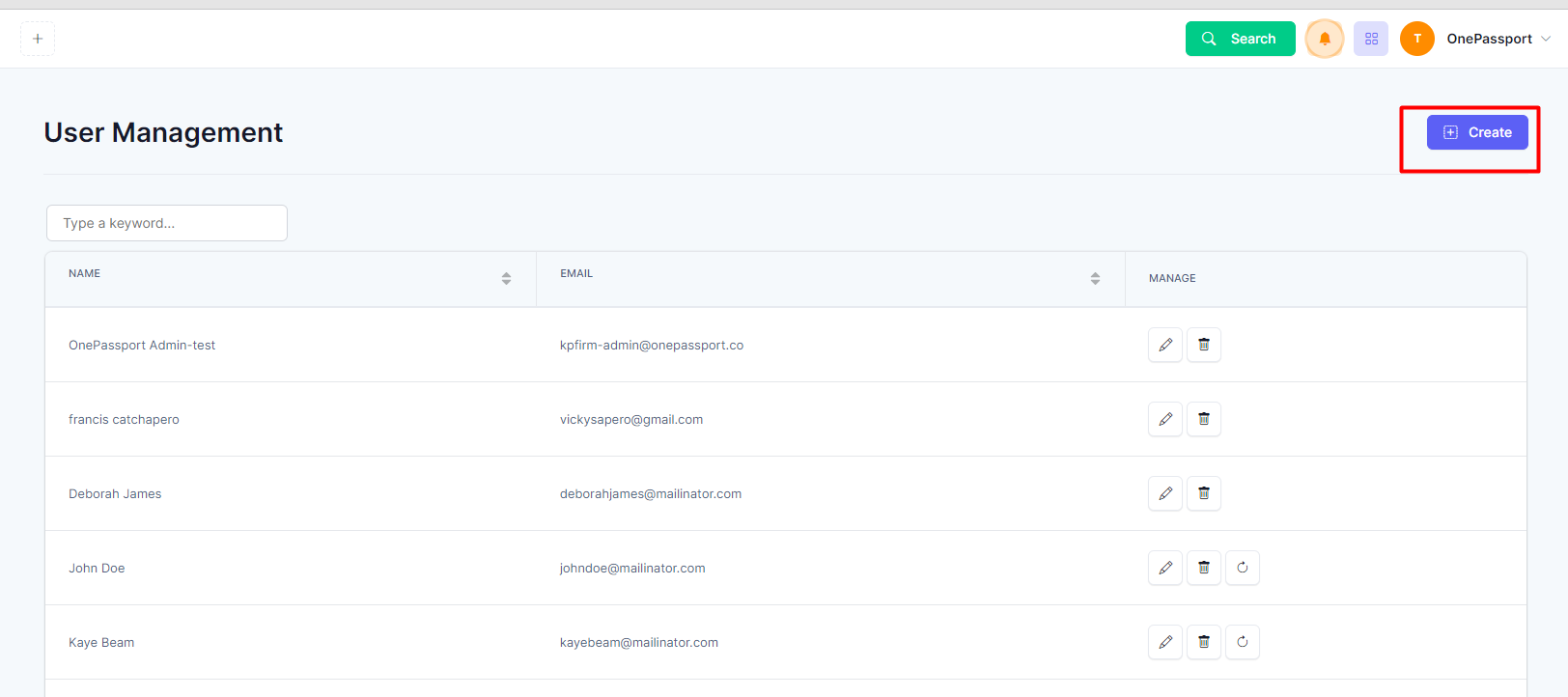 Step 4: An off-canvas will show up. Fill out the required details (with an asterisk) and click Save.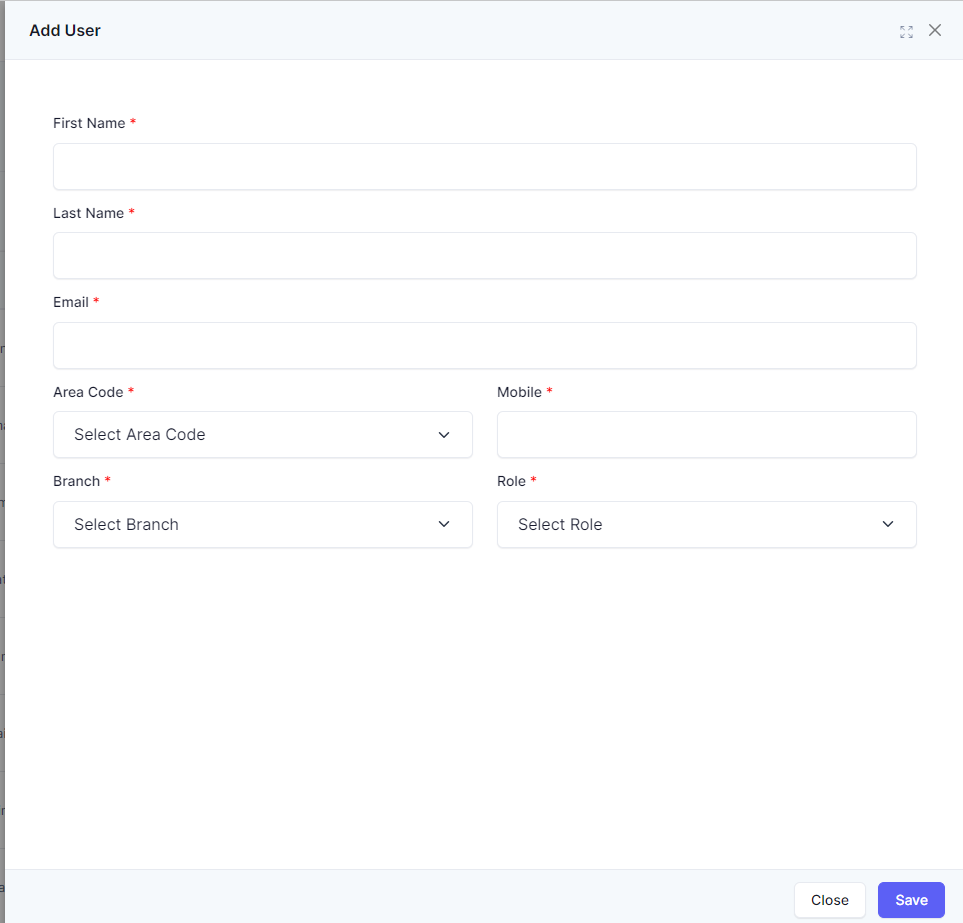 Your new user will appear in the User Management list. New user will also receive an email invite to sign up and start accessing the system.
Should you want to grant or restrict access to this user, visit the User Permission page (also in Settings) to do this.
Below is the video on how to add System User.
00:05: 00:08: 00:14: 00:17: 00:20: 00:23: 00:26: 00:29: 00:32: 00:41: 00:44: