00:00: 00:03: 00:06: 00:09: 00:12: 00:15: 00:18: 00:21: 00:24: 00:27: 00:30: 00:33: 00:36: 00:39: 00:42: 00:45: 00:48:
User alerts can be set against various compliance and other criteria to create automated notifications/reminders.
You can set up alerts to remind you of people's records with dates expiring (in 10/30/60/90 days) or has expired. Also, you can manage sending notifications to your people if you want them to receive Email or SMS reminders.
Follow the steps to set up alerts for your organisation.
1. Click "Settings"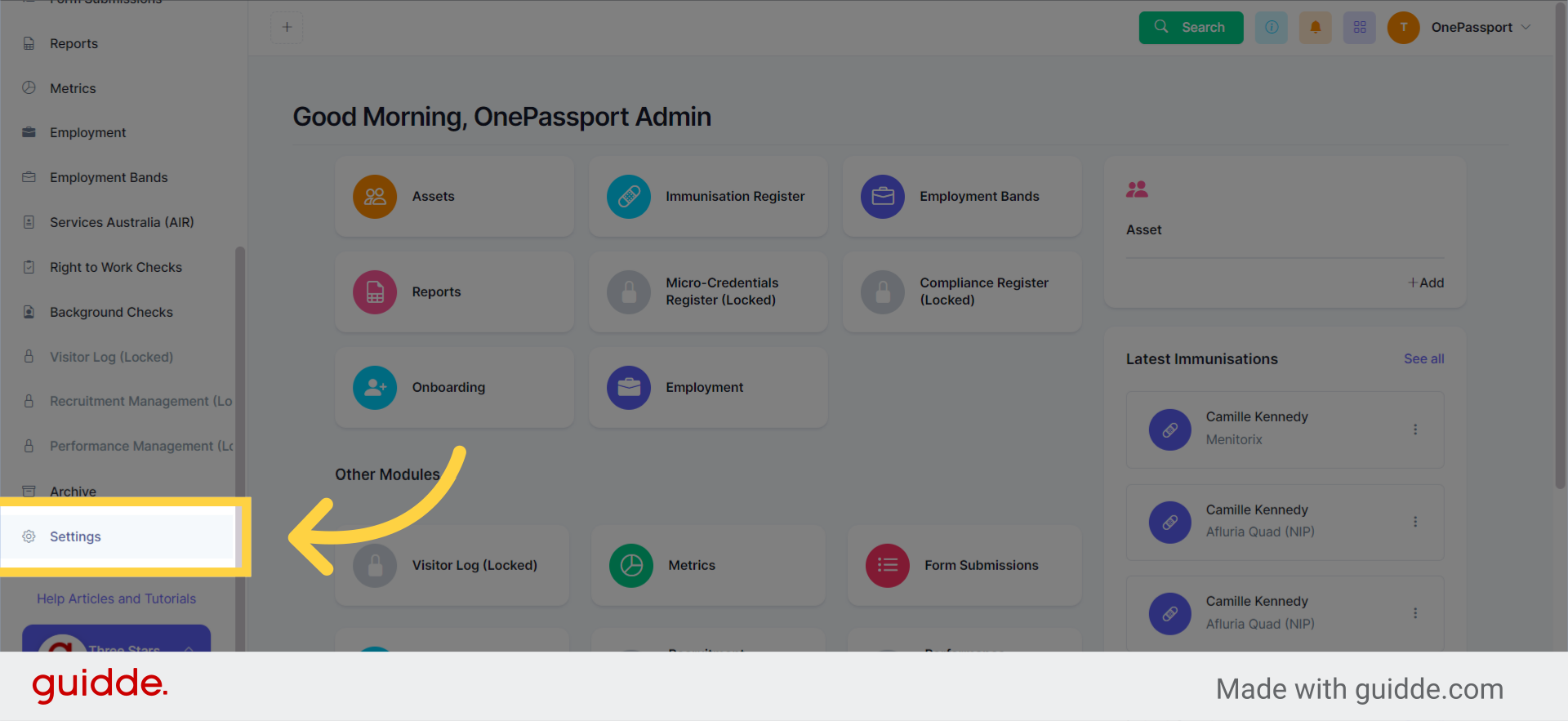 2. Click "System Setup"
Navigate to "System Setup" in the menu.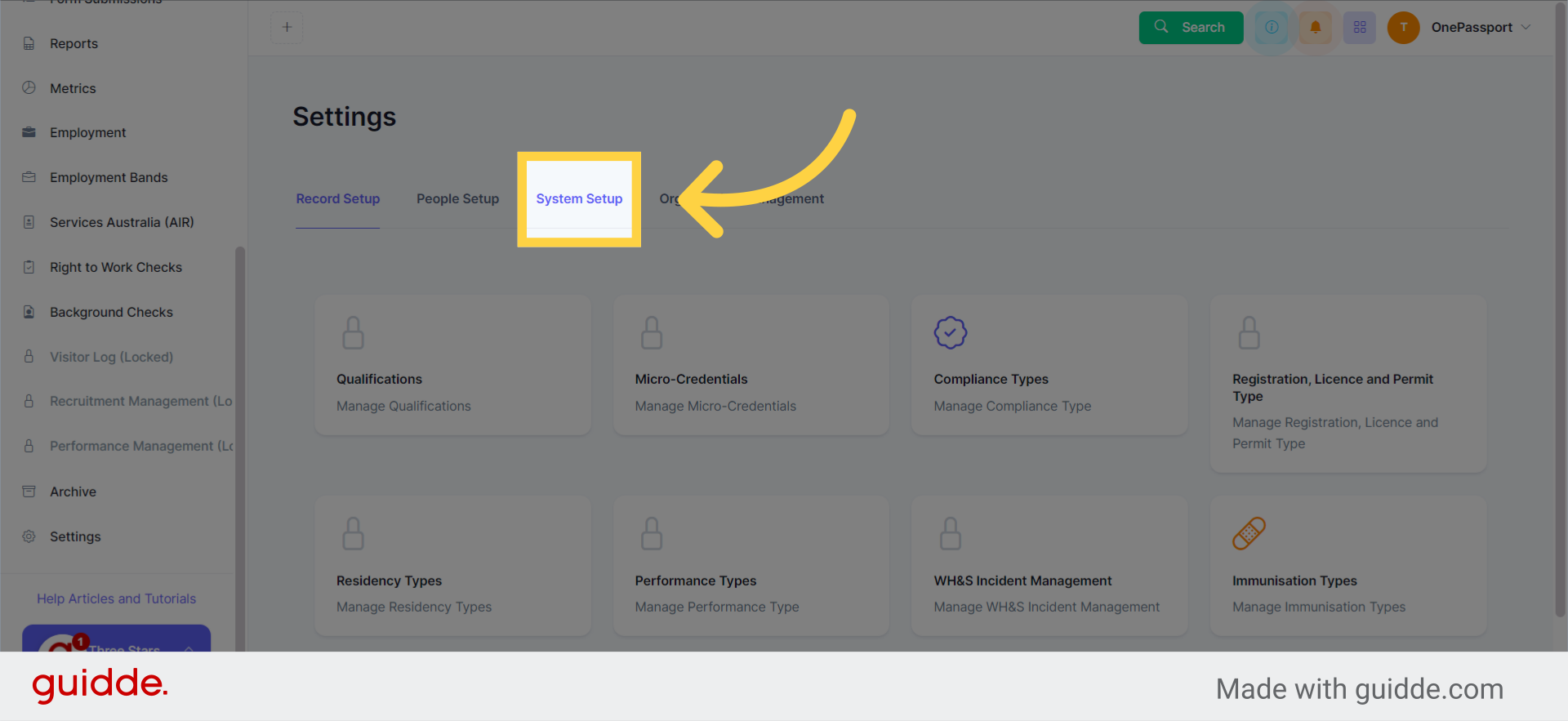 3. Click "Manage User Alerts"
Select "Manage User Alerts" from the options.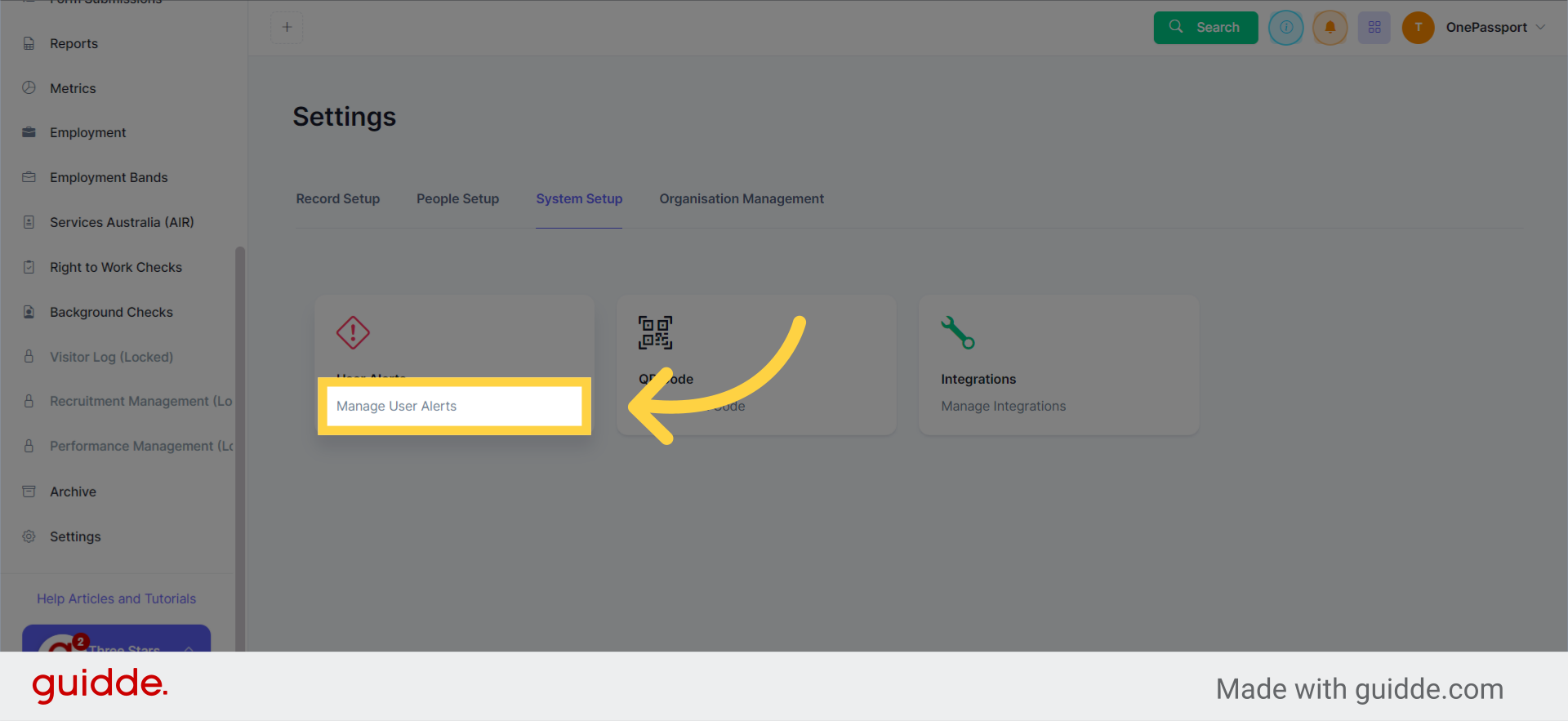 4. Click "Create"
Choose "Create" to start creating a new user alert.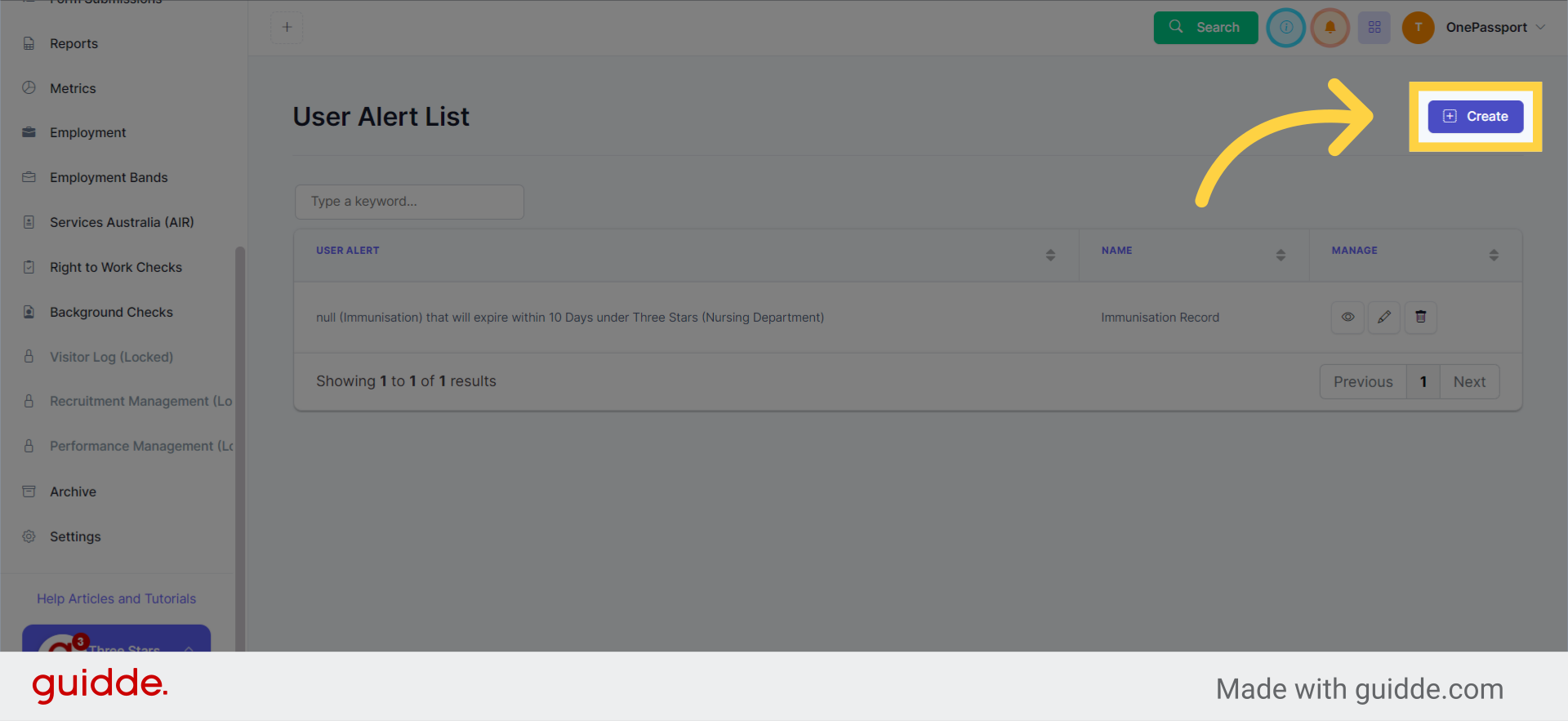 5. Click "Alert Name"
Enter a unique name for the alert in the "Alert Name" field.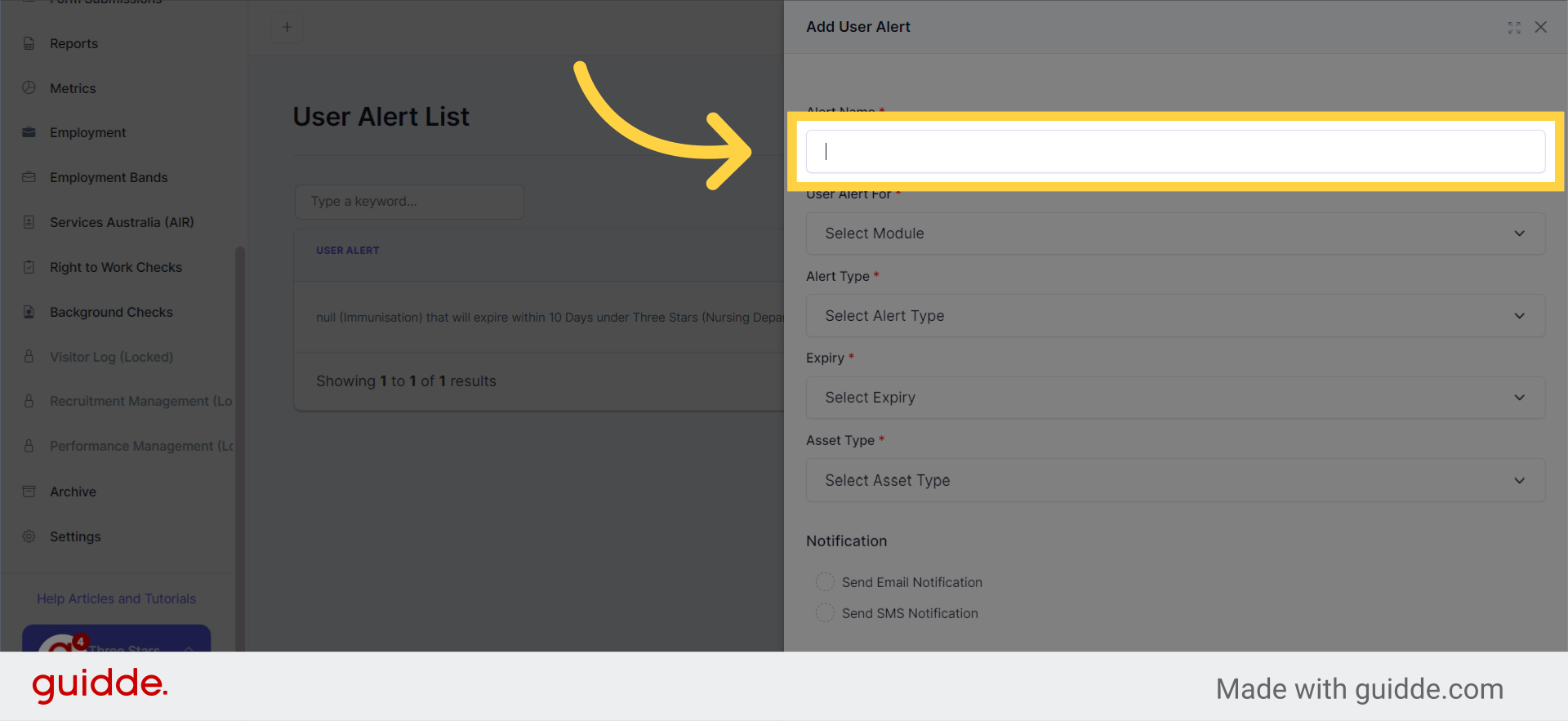 6. Fill in the Alert Name field
Specify the alert details, such as "Generic Influenza For Nursing Department".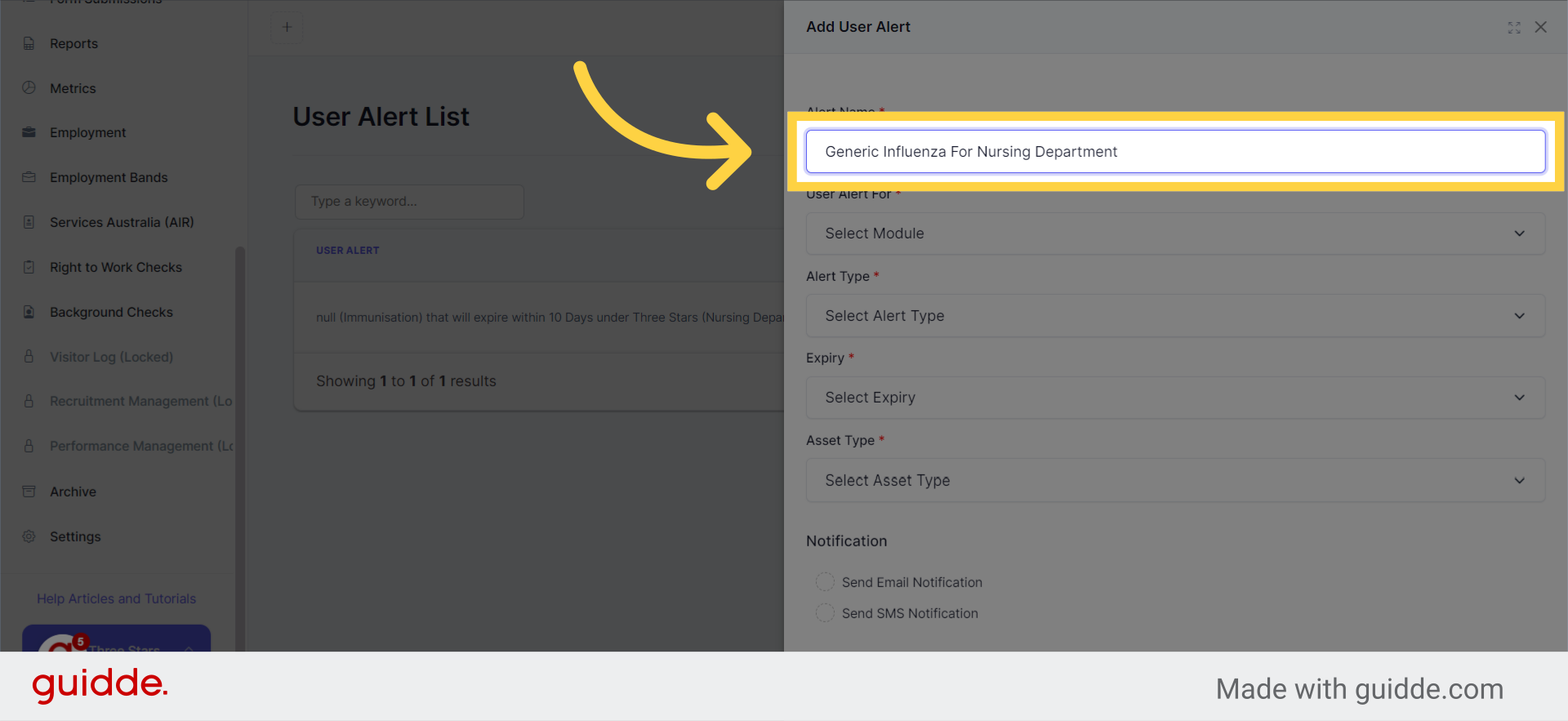 7. Click "Select Module". Choose from Compliance, Residency, Micro-Credential, Immunisation, License and Performance". Based on our sample, we select Immunisation
Select the relevant module for the alert.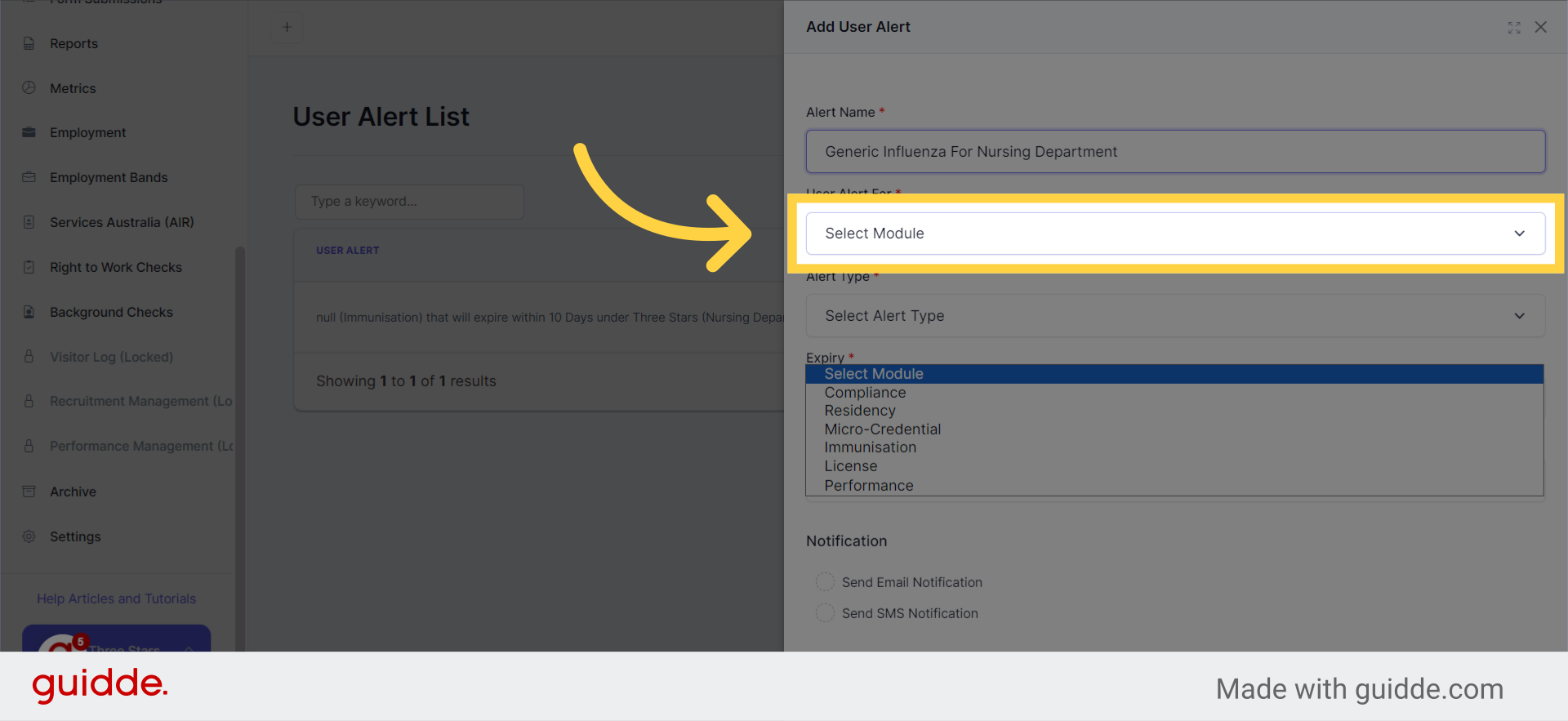 8. Click "Select Alert Type"
Choose the appropriate alert type from the available options.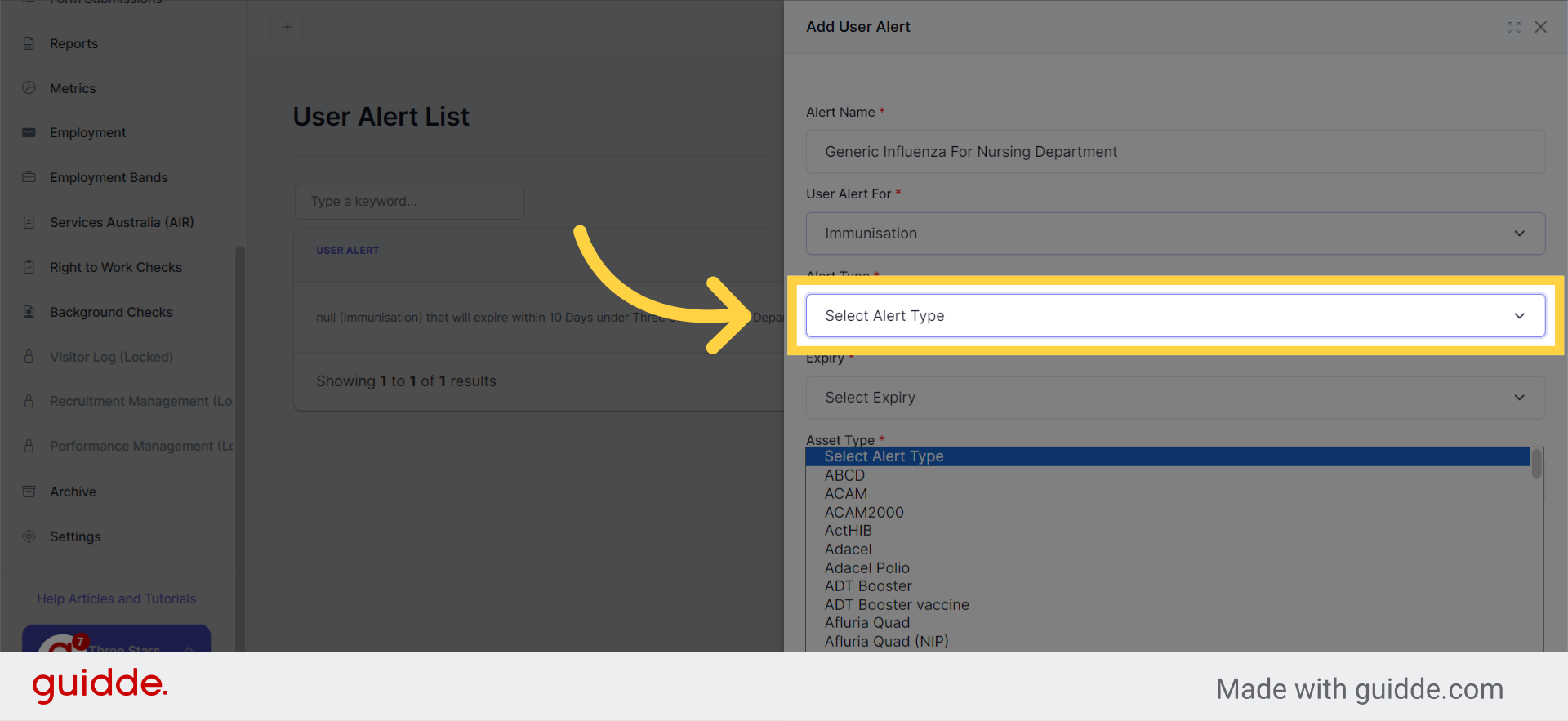 9. Choose the Immunisation type from the list. Let's have Generic Influenza as an example
Specify the alert type based on your requirements.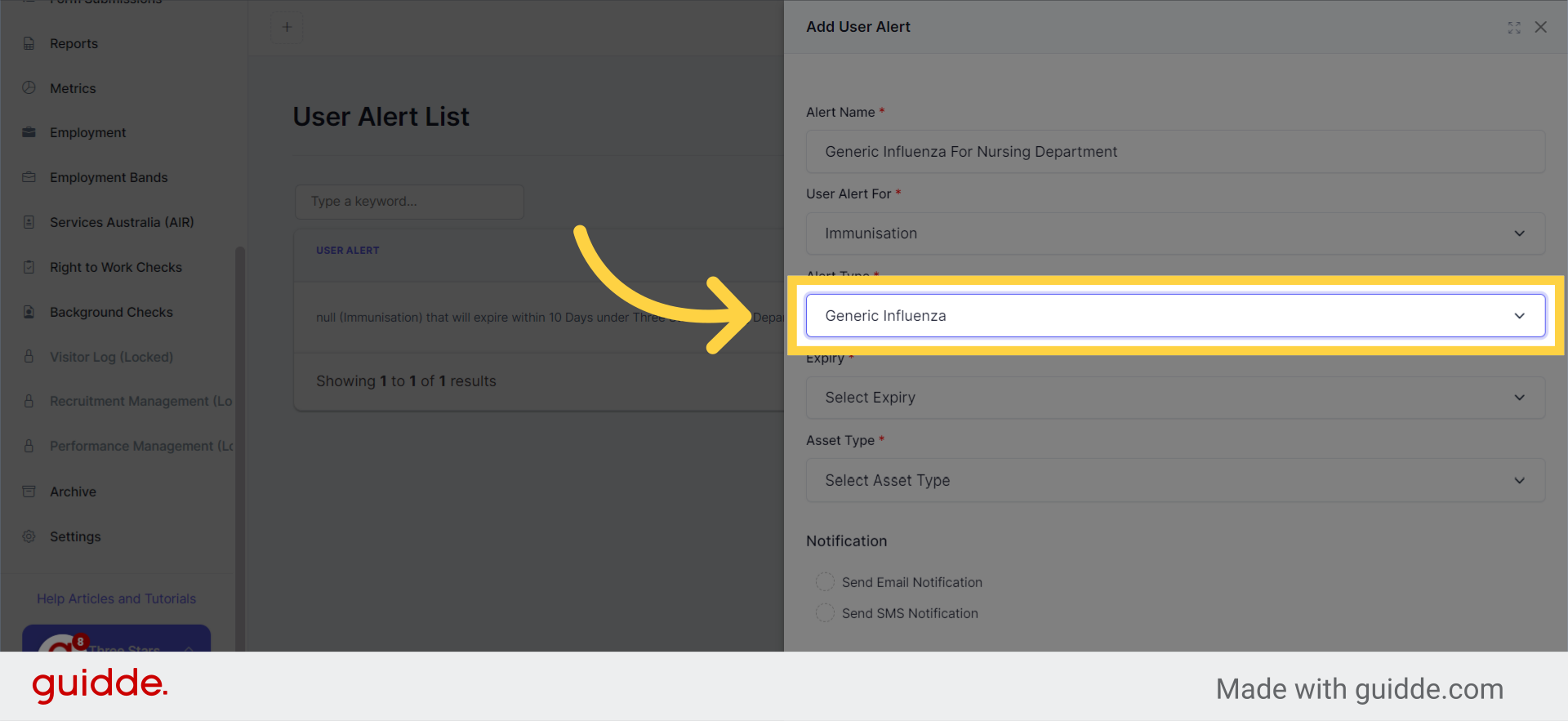 10. Click Select Expiry. This is the period on which you want the system to alert you based on the record's expiry. So it is either you want an alert for records expiring in 10 days/30 days/60 days/90 days/expired. You can also select "All"
Select the expiry period for the alert.
11. Click "Select Asset Type". Select the Asset type on which you want the alerts to be applied. You may choose All or a specific type
Choose the relevant asset type for the alert.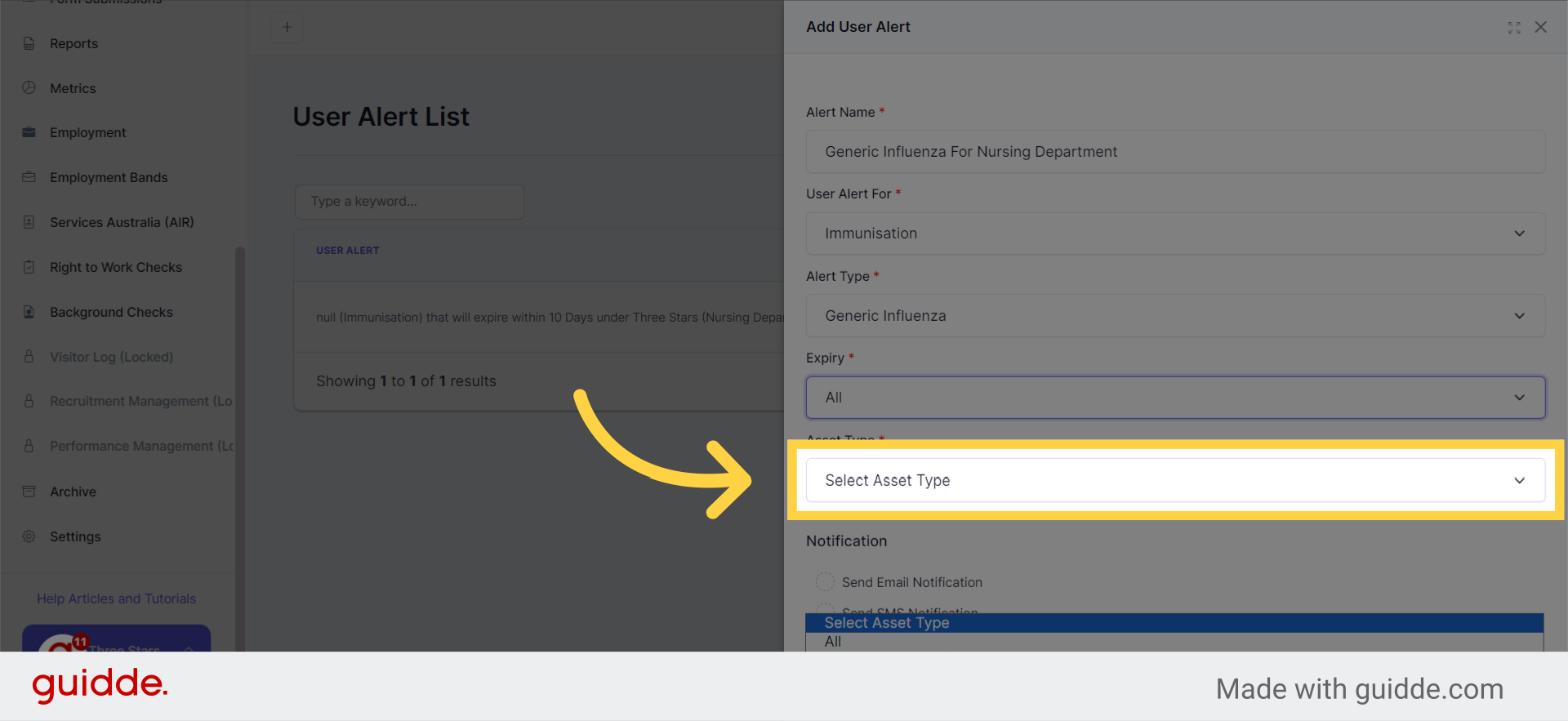 12. Let's select the Nursing Department for instance.
Specify the asset type for the alert.
13. Should you want to automatically send reminders for expired/expiring records to your people, you can select the method of notification either by Email or SMS, or both.
Avoid the risk of your staff members' records expiring by setting up automated notifications.
Send an email notification
Email notifications are free.
SMS notifications are an additional paid service, costing 15 cents per text message, and will be charged to your monthly account.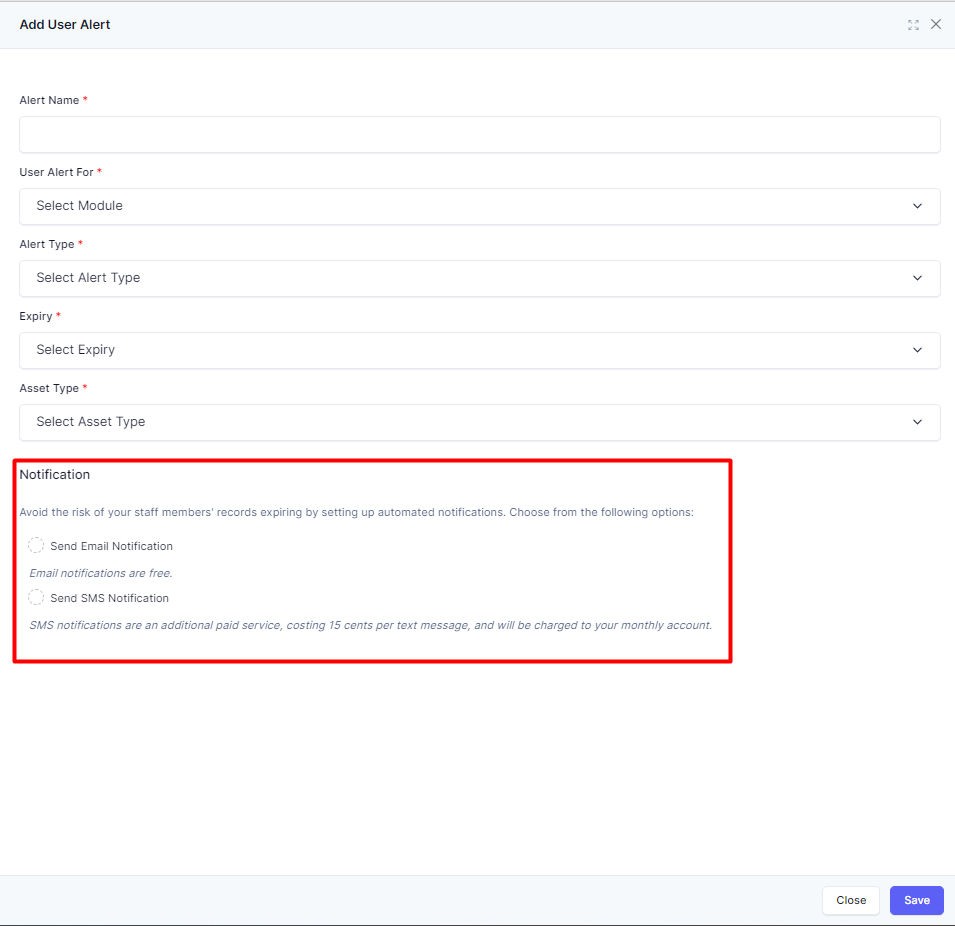 14. Click "Save"
Save the newly created user alert.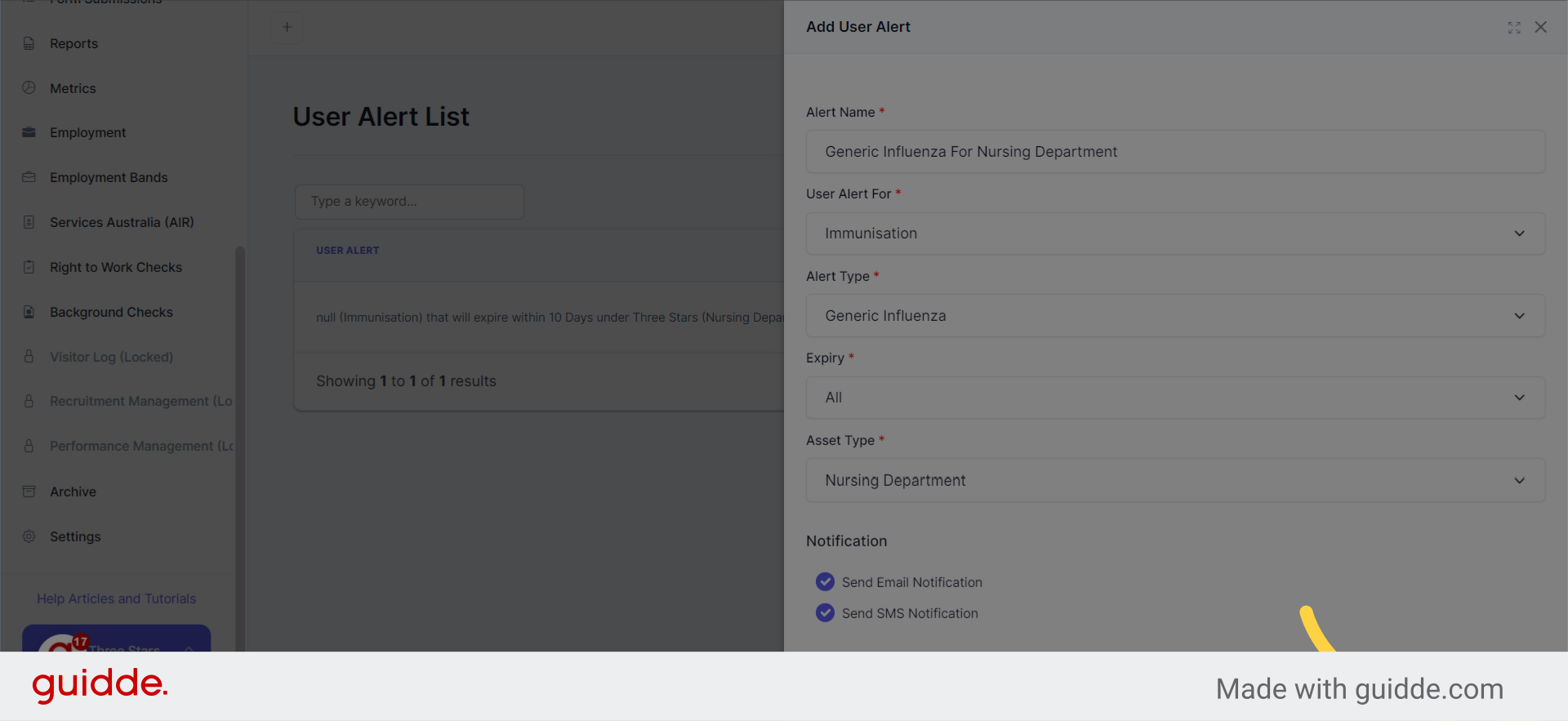 15. A pop-up for the success message will appear. Click "Ok"
Confirm the creation of the user alert.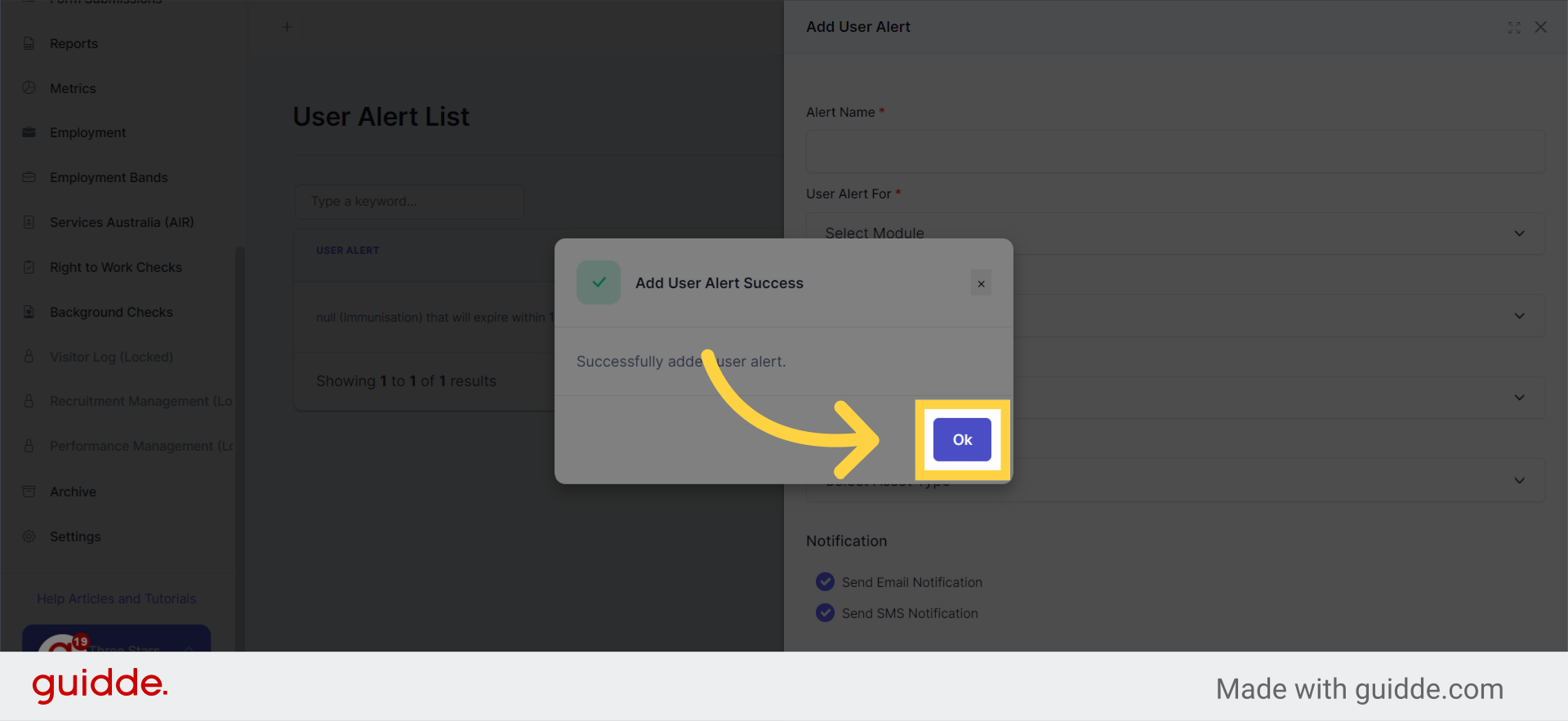 The added user alert should show up on the user alert list page.
Here is a sample of the text message that the staff would be receiving in case SMS notification/reminder sending is enabled.

As for the email notification, your staff will be receiving like one below: