You can update the details of your organisation by going through these steps:
Step 1: From your Dashboard, go to Settings in the sidebar.

Step 2: Under Organisation Management tab, click the Branches tile.


Step 3: You will land on the Branch Management page. Click the View Main Office button.

Step 4: Press the Edit button to update details. Hit Save button once done.


Step 5: A pop-up will appear confirming successful updating of organisation details. Click Close.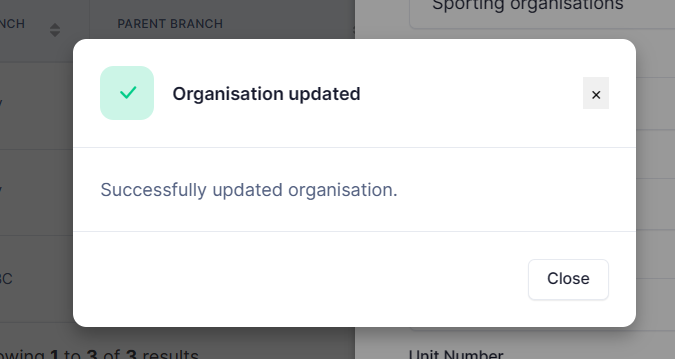 Verify the changes by clicking View Main Office button again.