You can retrieve an individual's Immunisation History Details by going to the person's profile and click the Immunisation AIR module there. Doing so will request access to AIR and will return any stored information including the list of Immunisation for the person.
Meanwhile, using the OnePassport Management system, you can also download and print a copy of the Immunisation History Statement.
Step 1: From Asset List, look for the staff and go under the Manage column and click the AIR icon.

Step 2: You will land on the AIR page of the individual like below. Click the Perform Actions button.

Press Immunisation History Statement.

Step 3: The system will download the file. A pop-up message will appear to confirm a successful download. Click the OK button.

Step 4: Check your downloads folder for the file.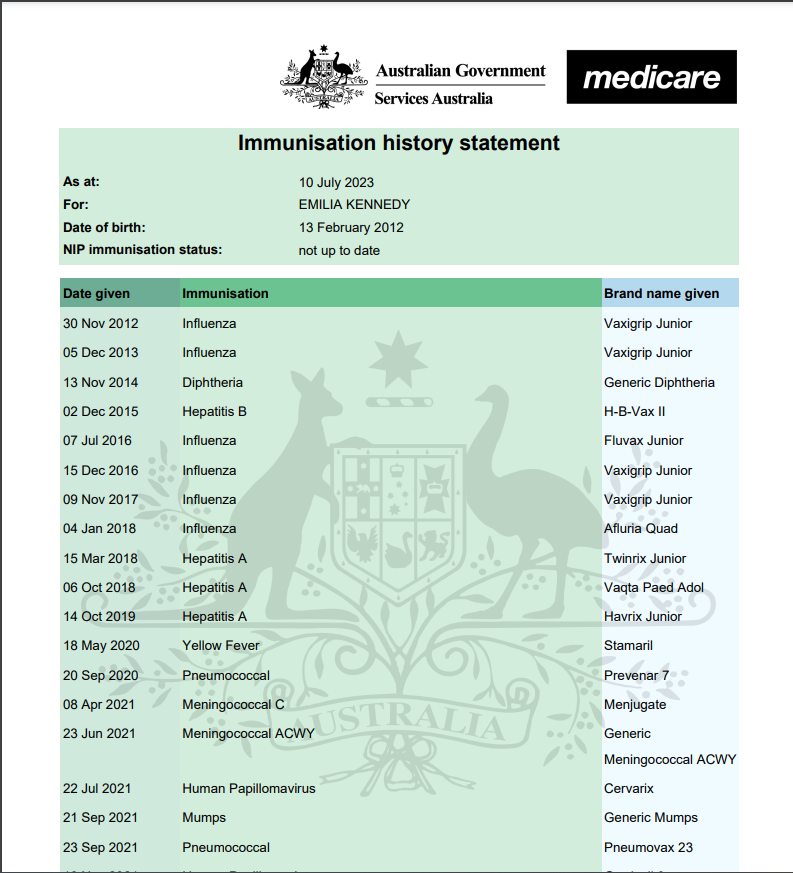 Here is a video on how to do the process
00:00: 00:02: 00:05: 00:08: 00:11: 00:14: 00:17: