Step 1: To record a natural immunity for an individual, click the Natural Immunity History tab on the main page upon accessing the AIR page of the individual.
Then press the Add Natural Immunity button.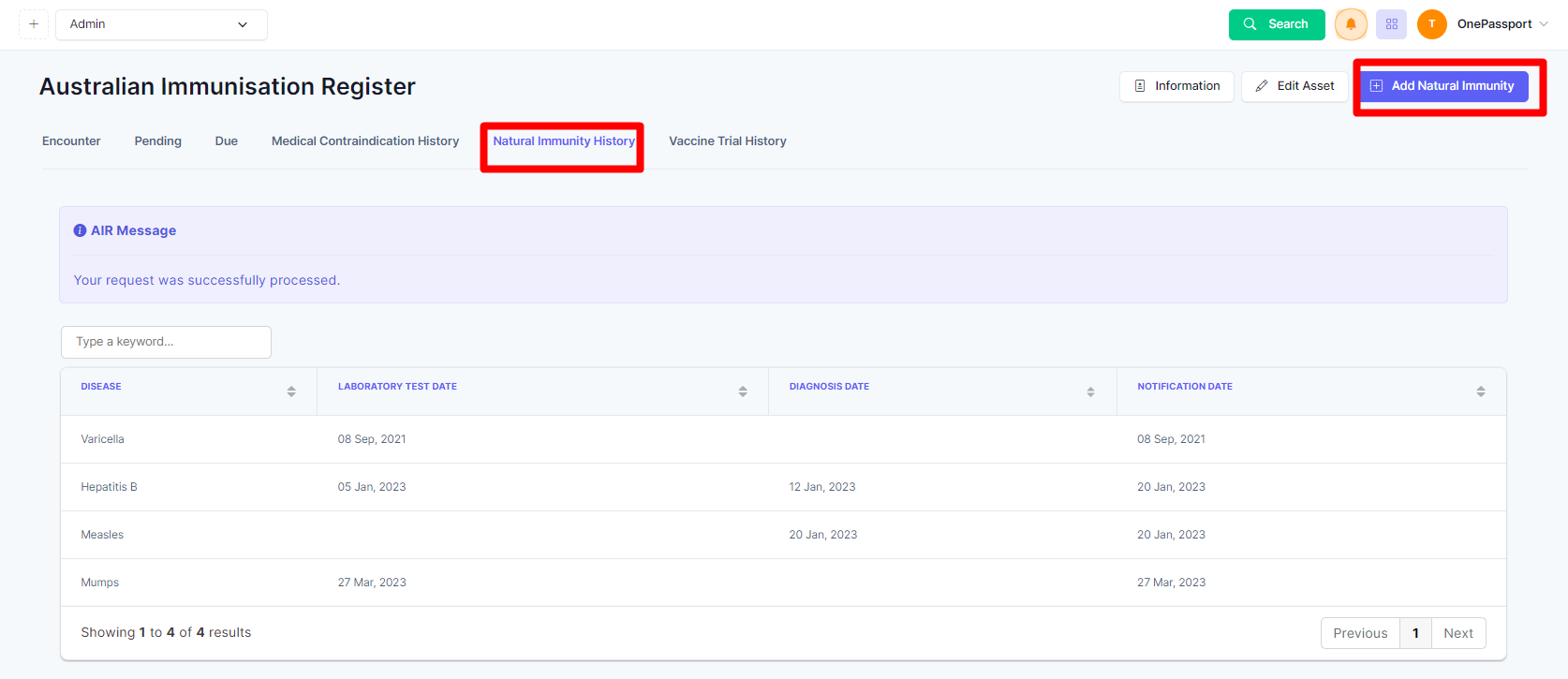 Step 2: An off-canvas will open.
Enter the details of the record and click save at the end to complete.
Select Disease from the drop-down
Enter either Laboratory Test Date/Diagnosis Date or both.

Here is a video on how to do the process
00:00: 00:02: 00:05: 00:08: 00:11: 00:14: 00:17: 00:20: