OnePassport Management System users have the ability to link together different form types and create a unique link to be sent to people.
For instance, you want the Asset, Consent and Immunisation Forms to be linked and sent as one. Below are the steps to guide you.
Note: You can only create a Journey form if you have existing forms already.
1. Click "Settings"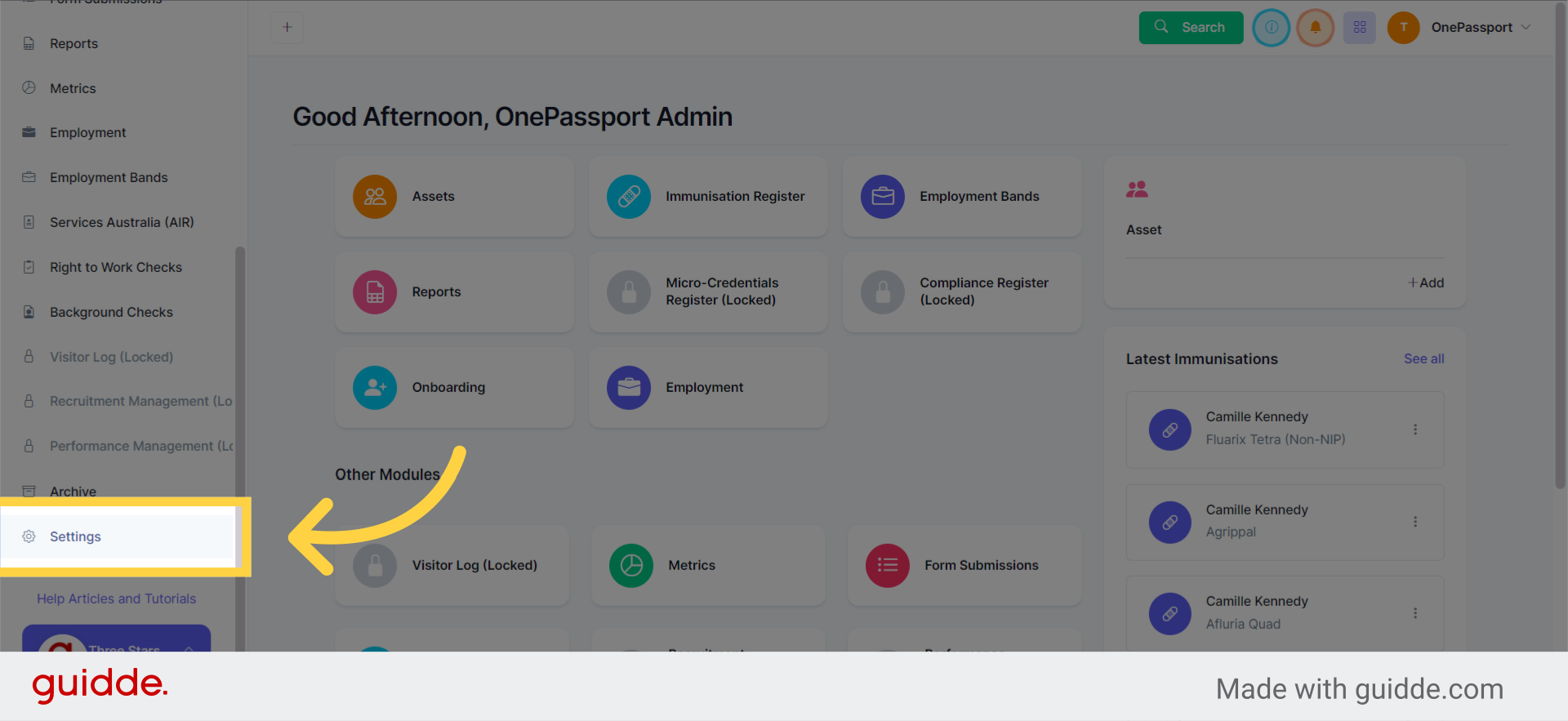 2. Click "Employment Self-Service Manage Self-Service Forms"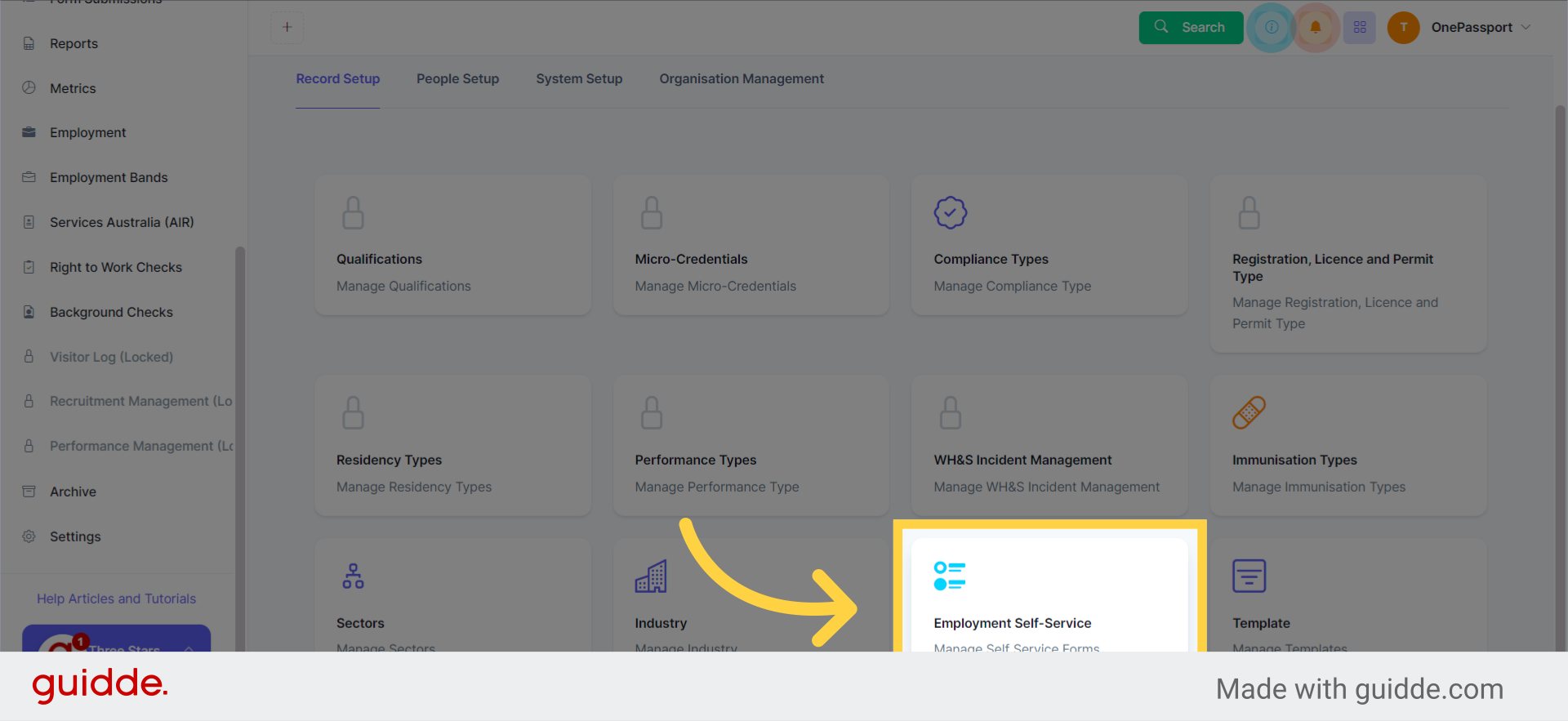 3. Click the Create button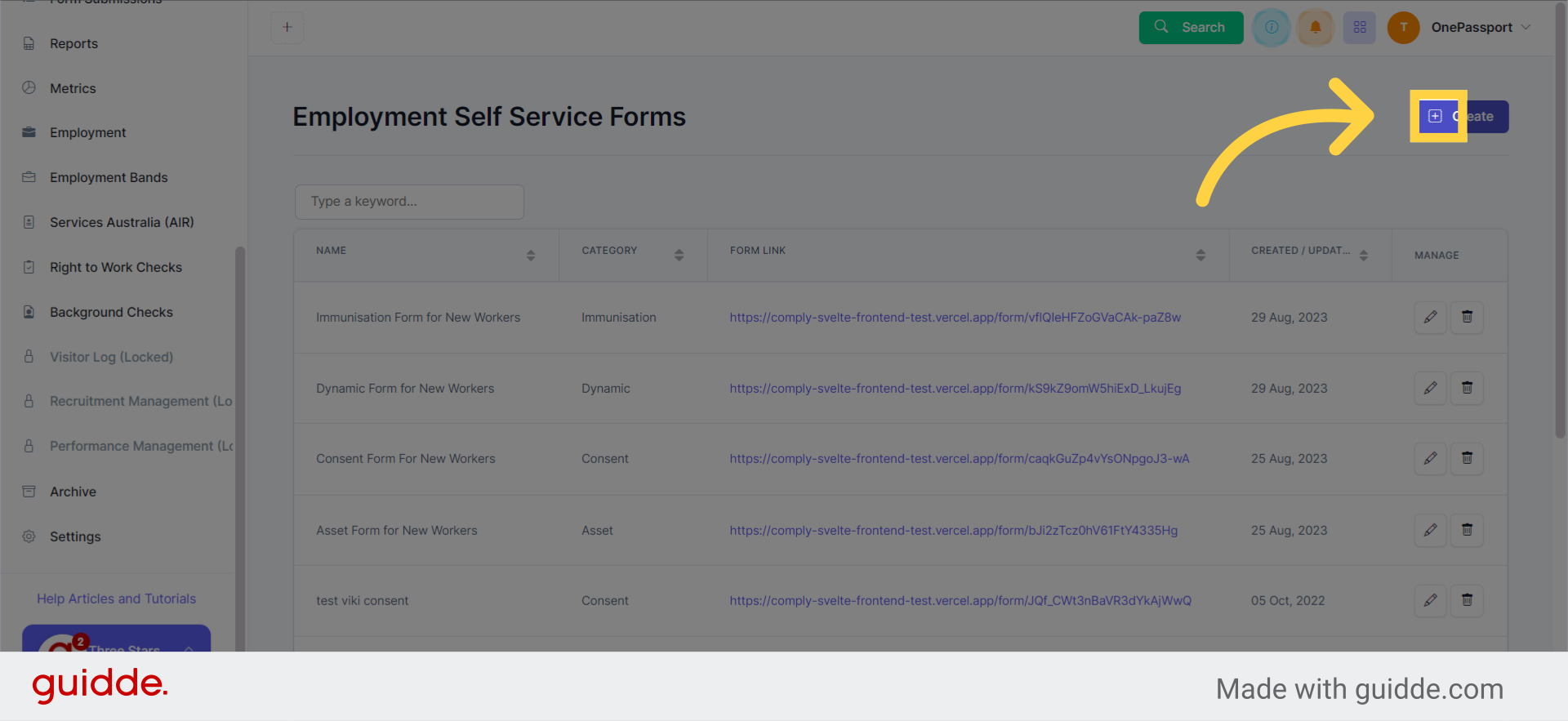 4. Select "Journey" for the Form Type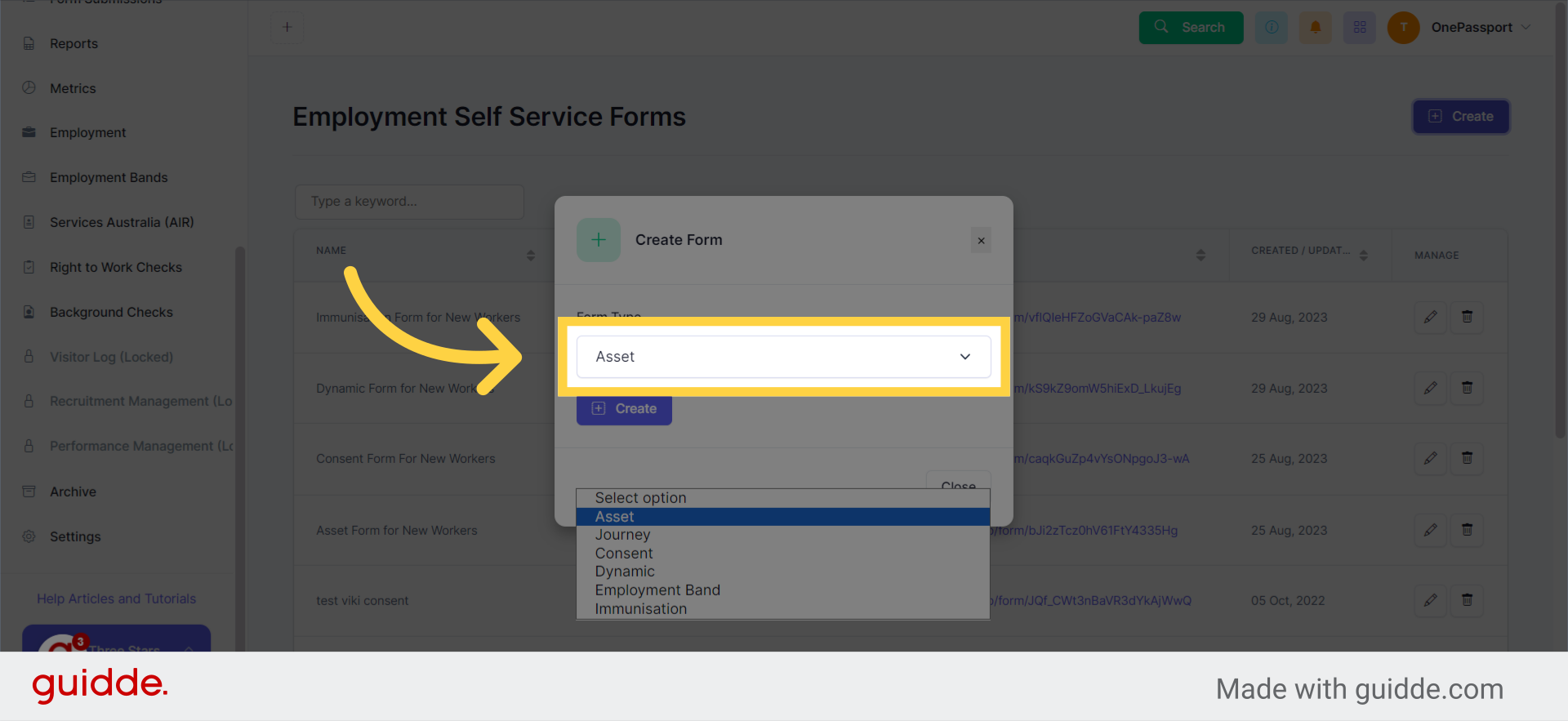 5. Click "Create"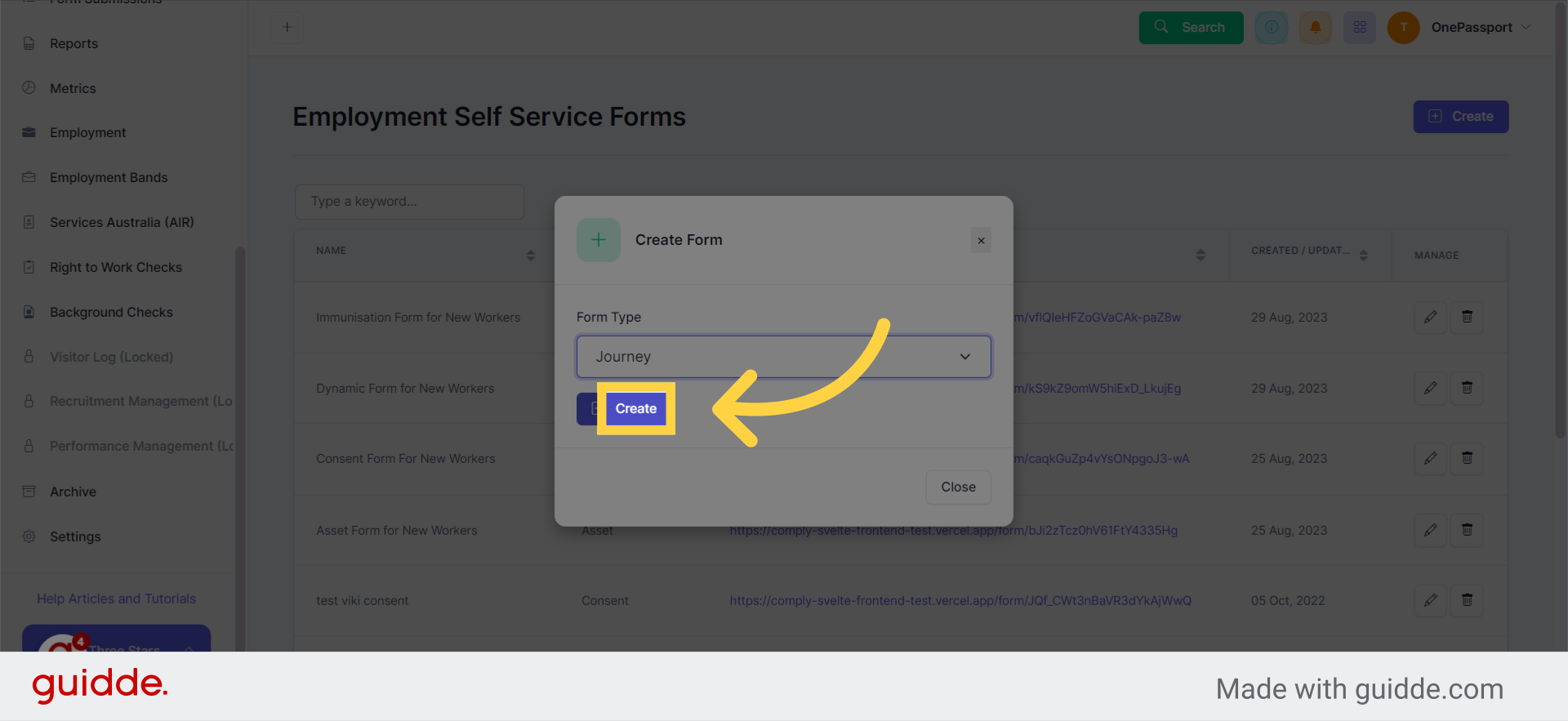 6. Provide a Name for the Journey Form. For instance, fill "Journey Form for New Workers"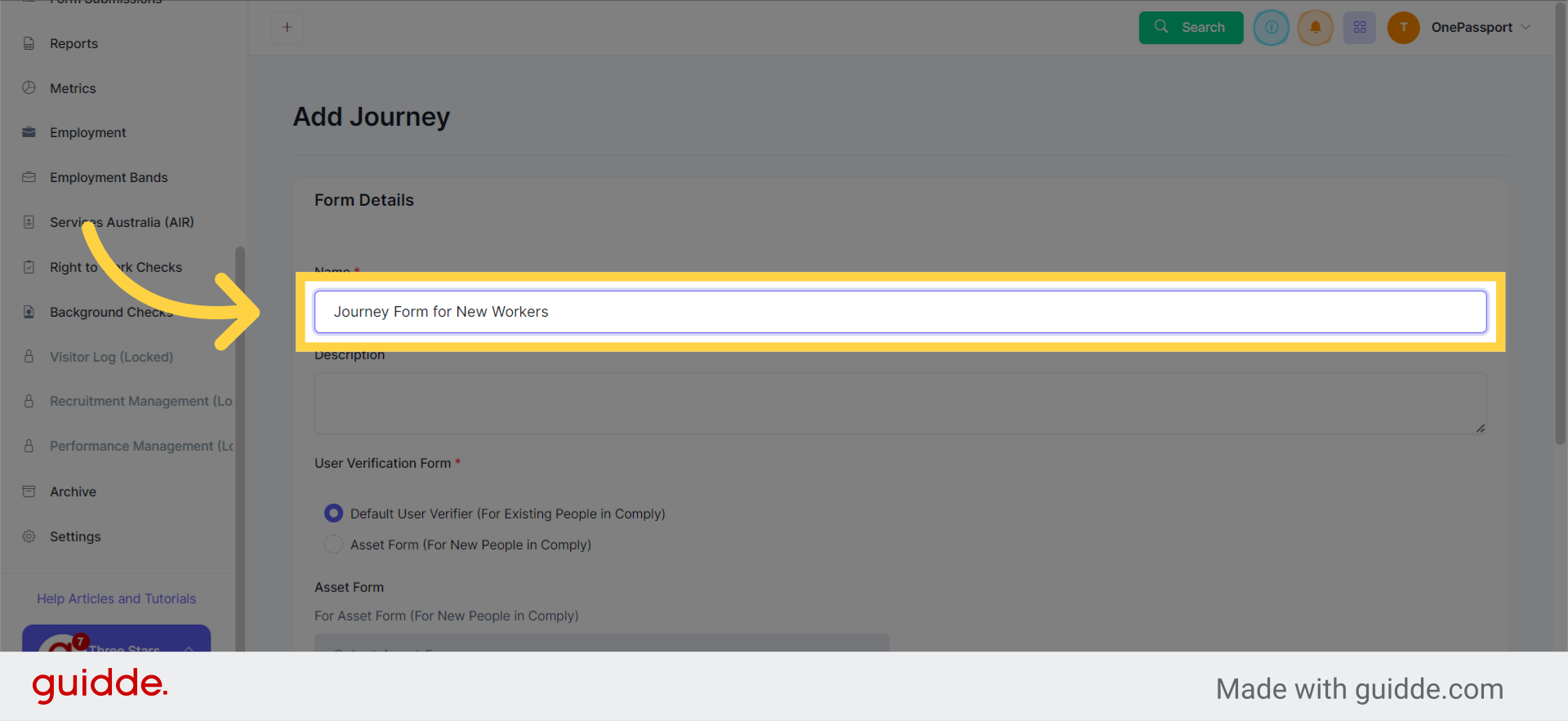 7. Under User Verification Form, select Asset Form (For New People in Comply). If you do this, you need to choose which Asset Form from the dropdown.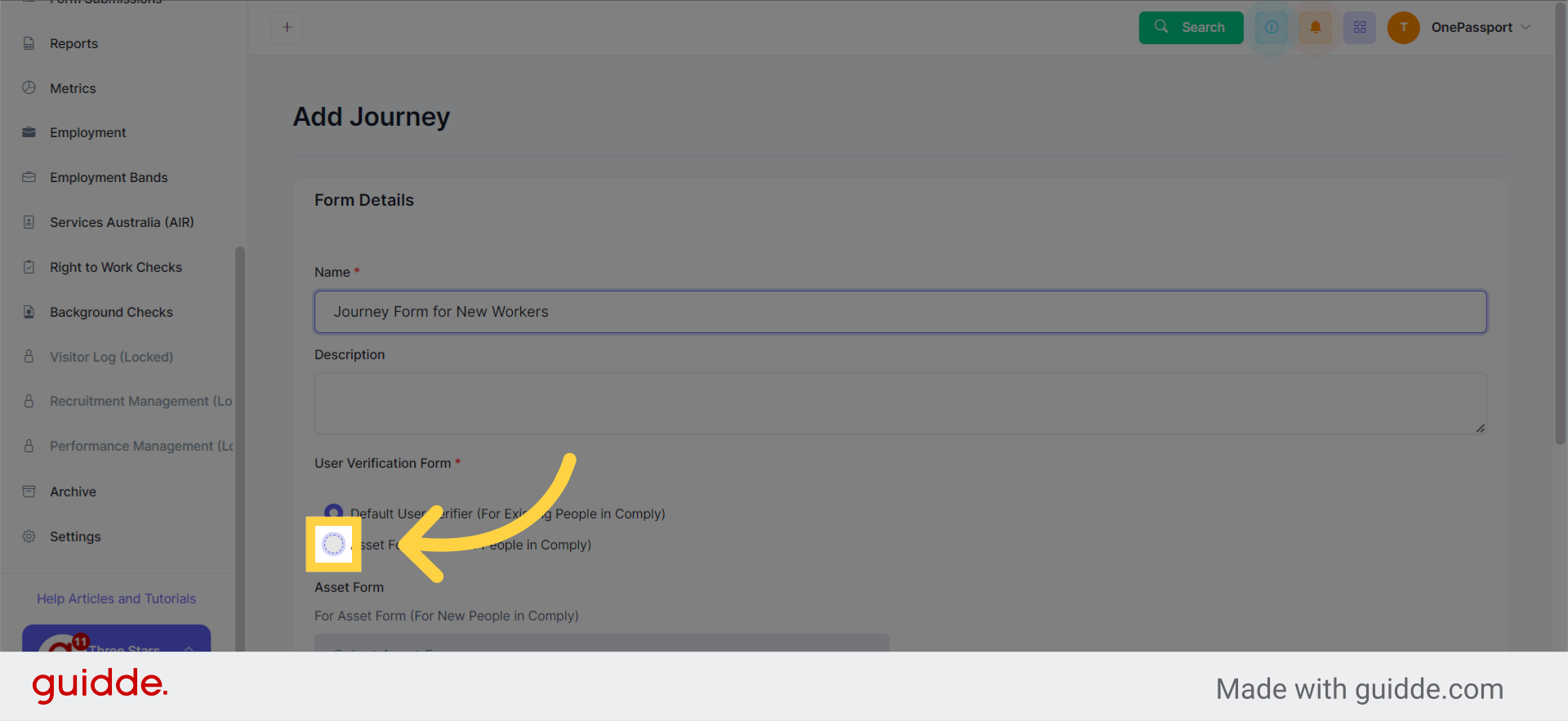 8. Click "Select Asset Form" and choose the form you wish to use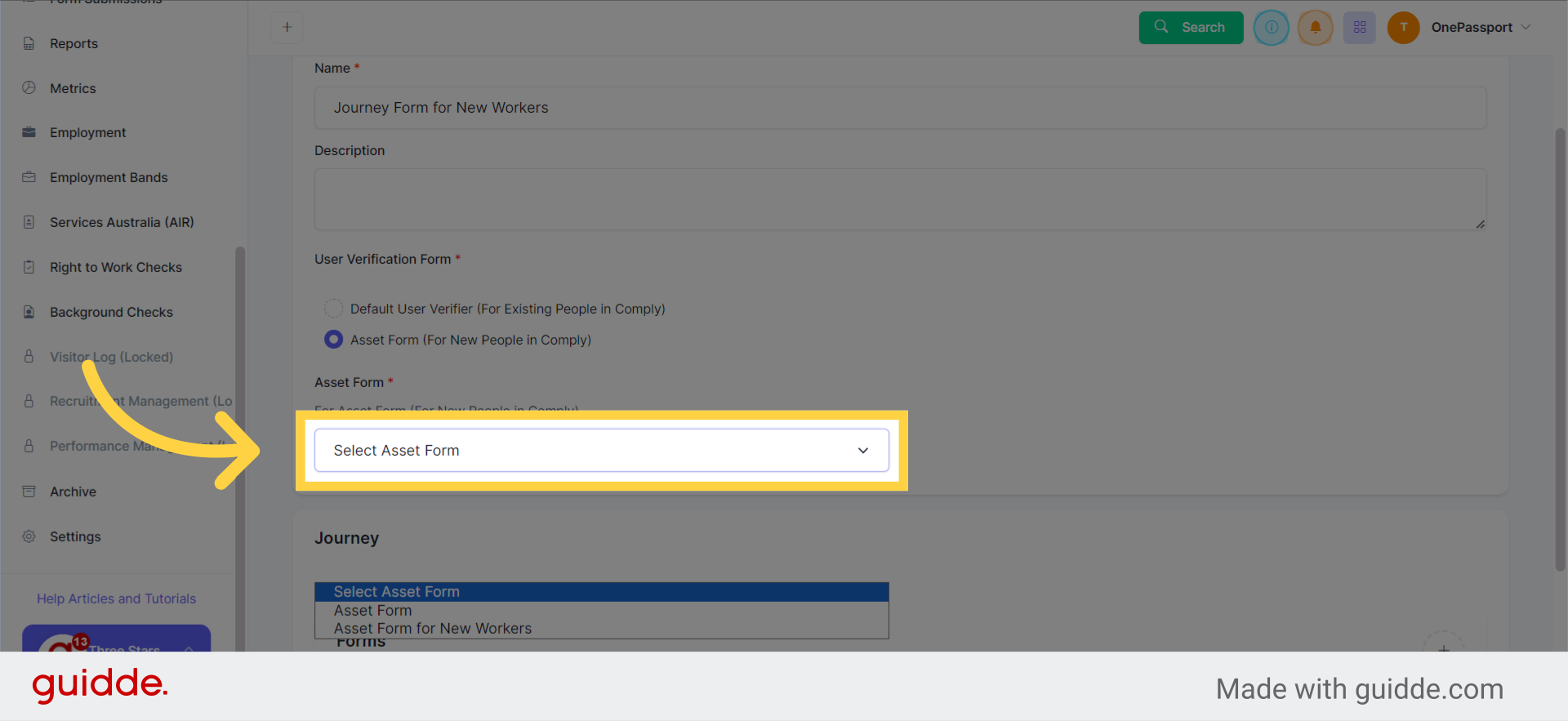 9. As an example here, we select "Asset Form for New Workers"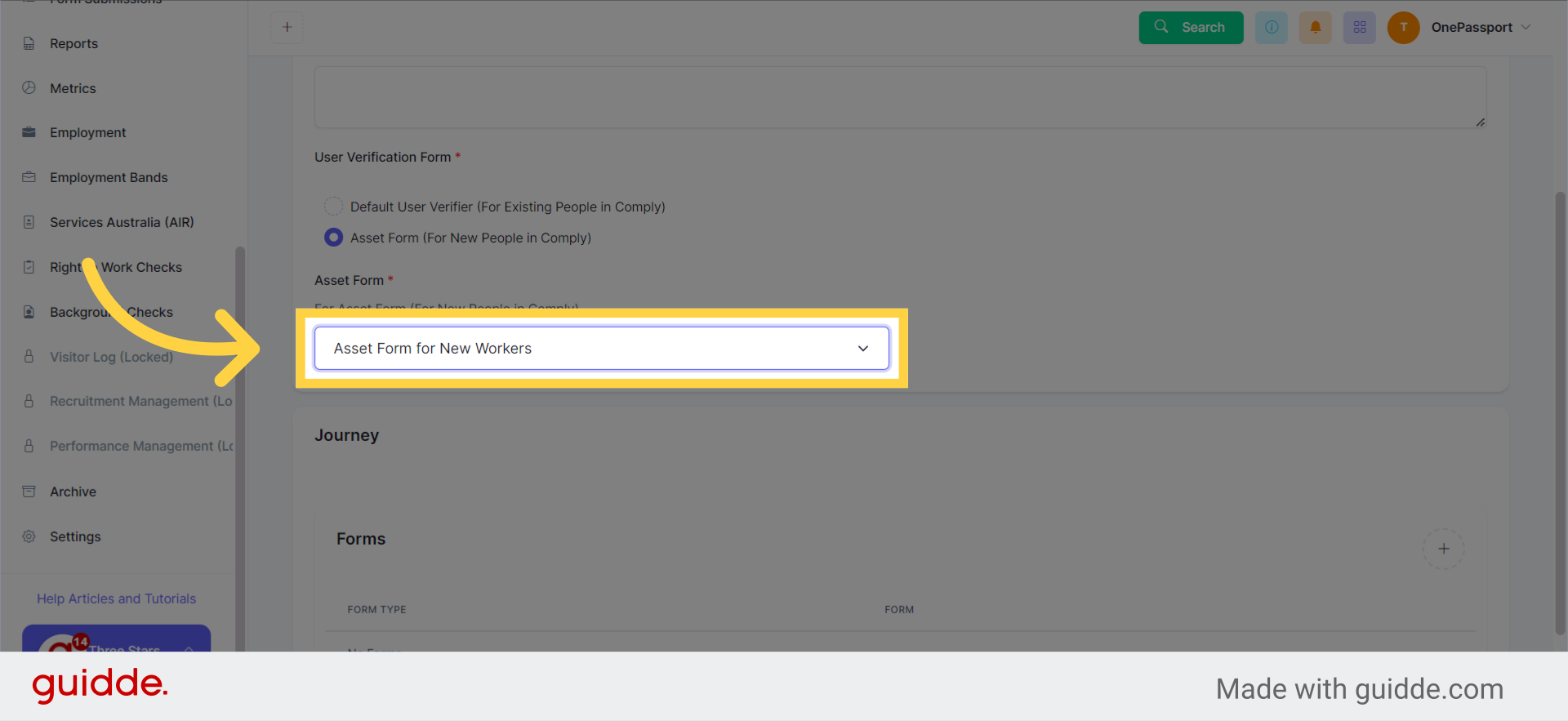 10. Go down to Forms. Look for the plus button and click to start adding a form type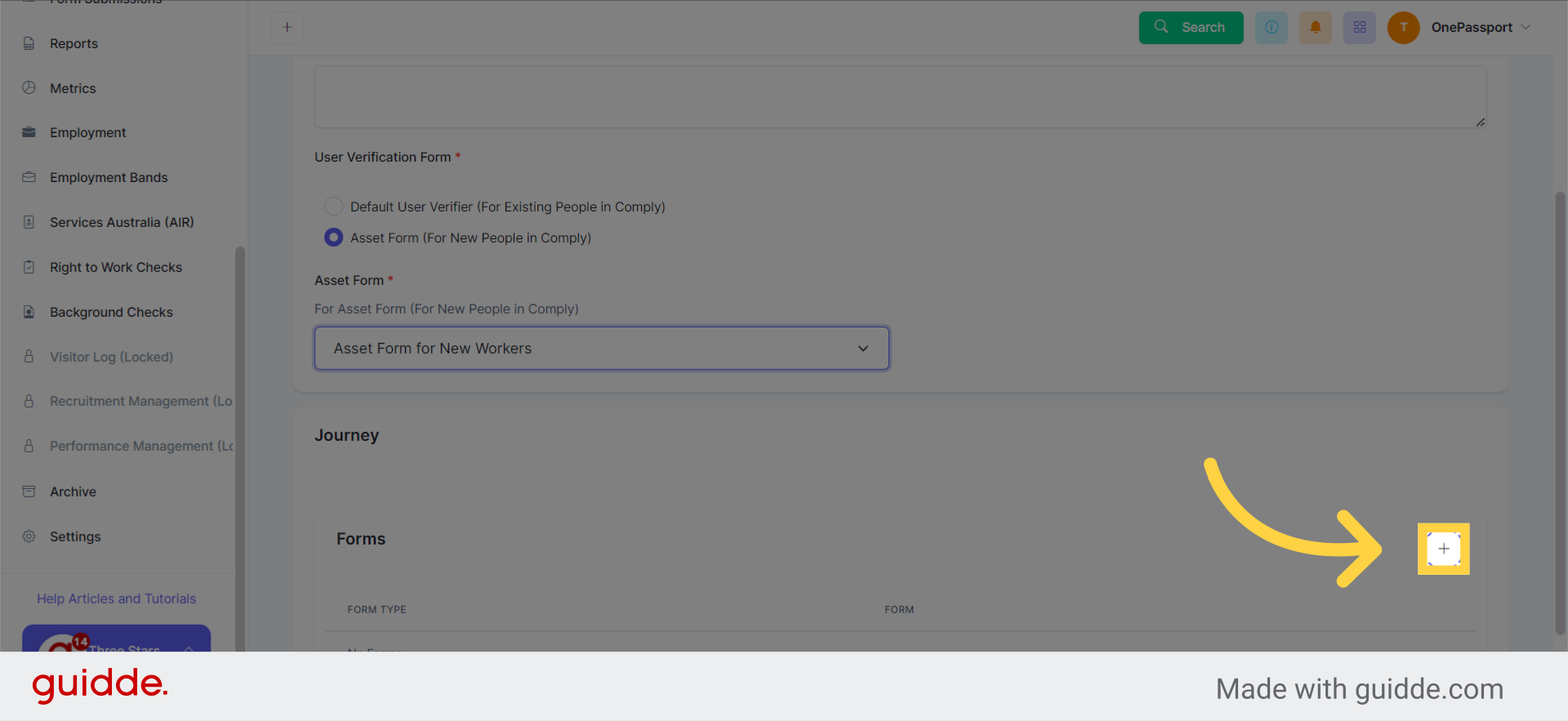 11. Click "Select Form Type" and choose from Consent/ Dynamic/ Grade/ Immunisation"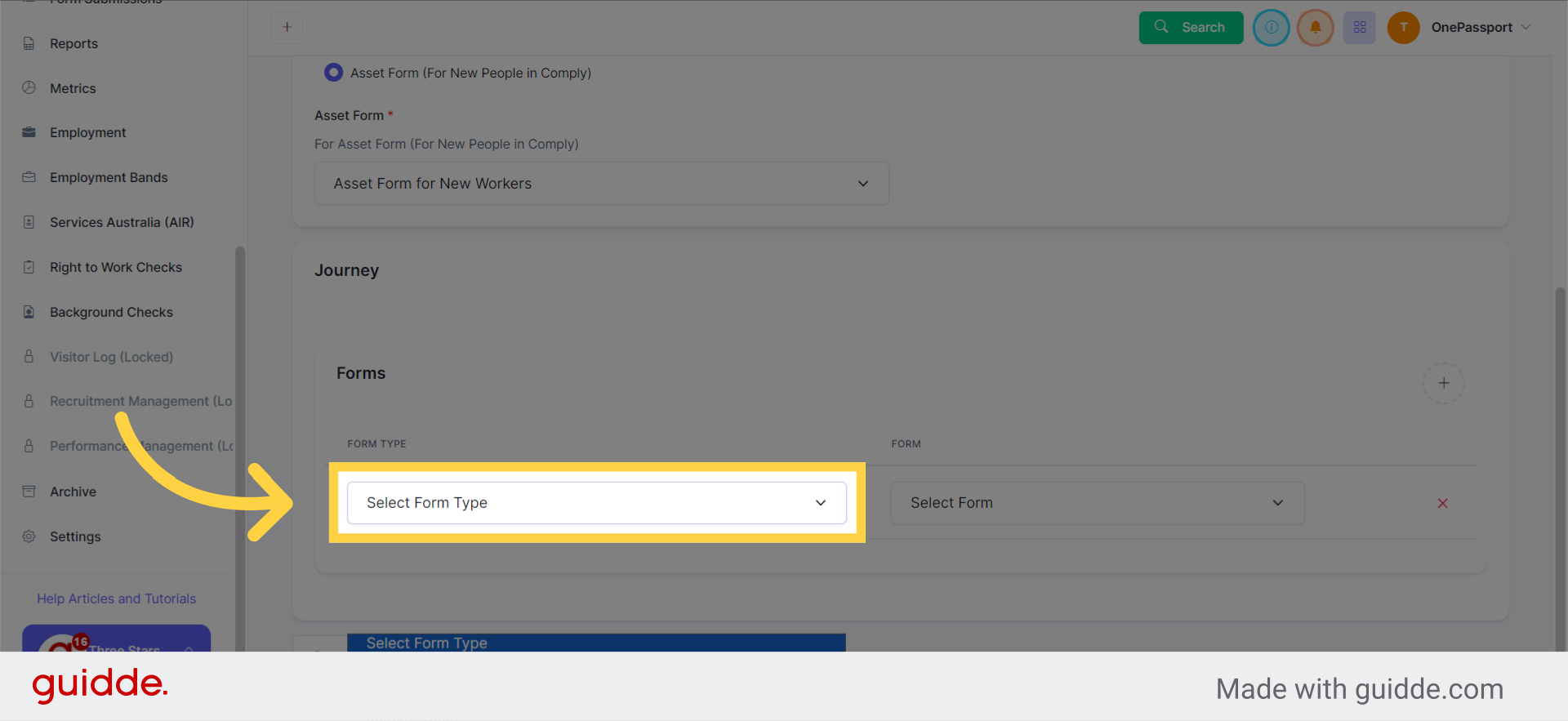 12. After choosing the form type, we need to select the specific Form on the right side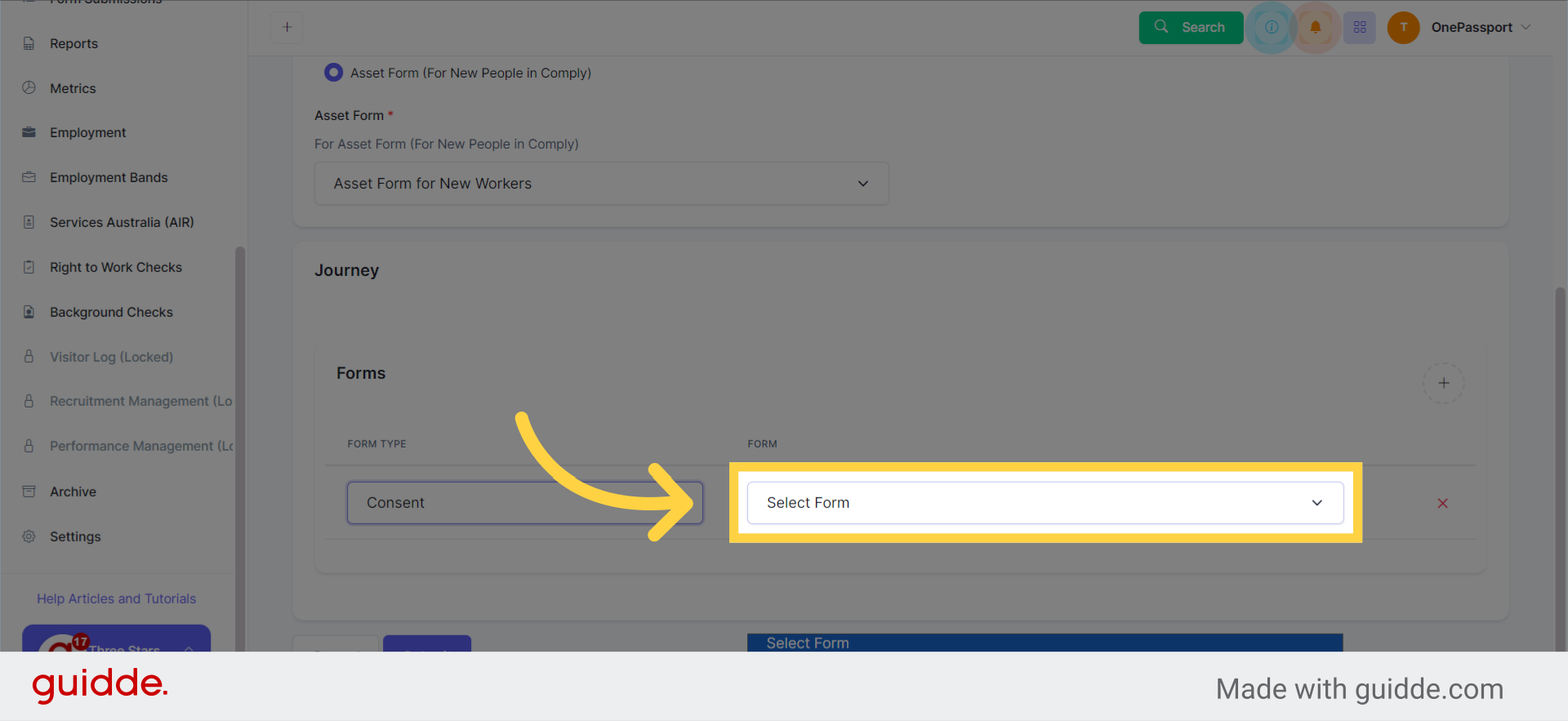 13. Click the plus button to include another form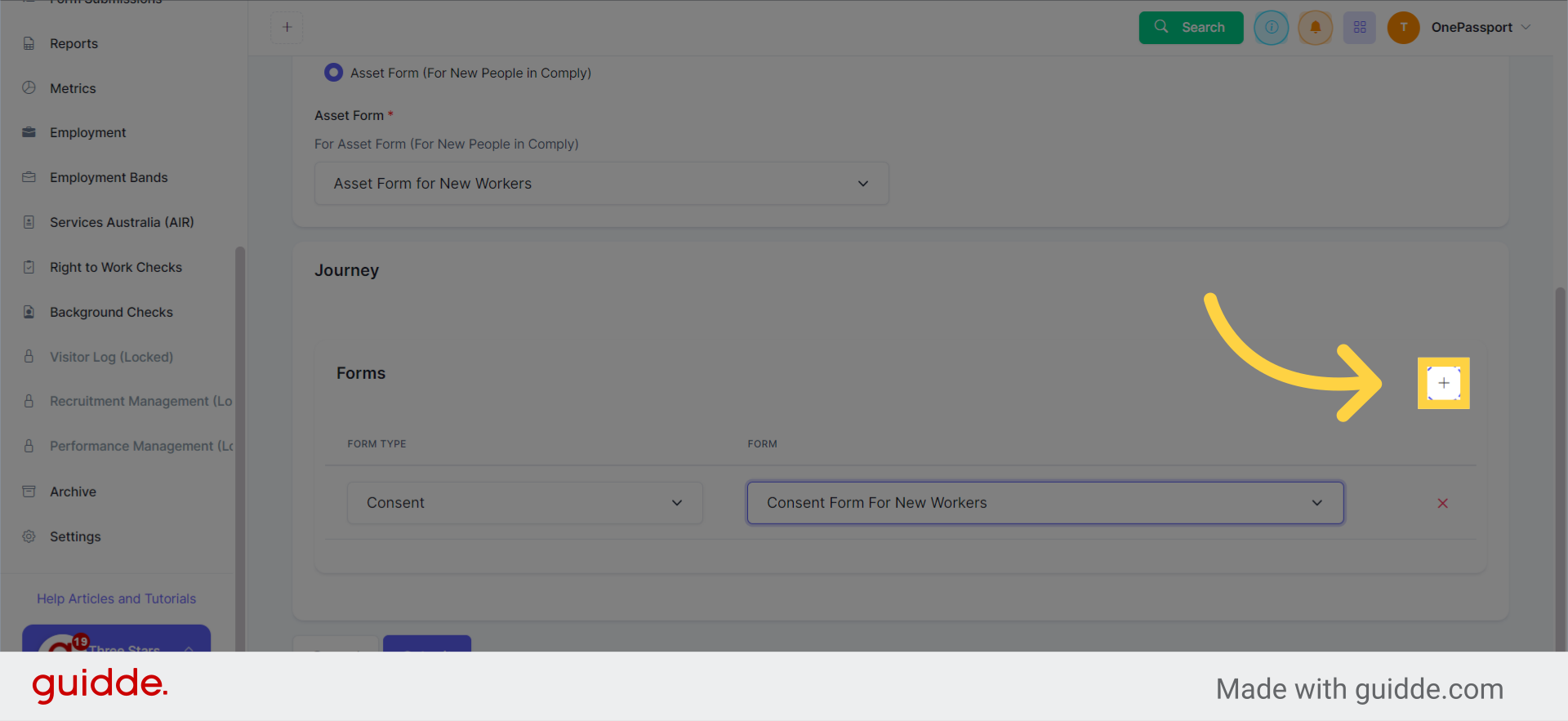 14. Click "Select Form Type" and choose from the list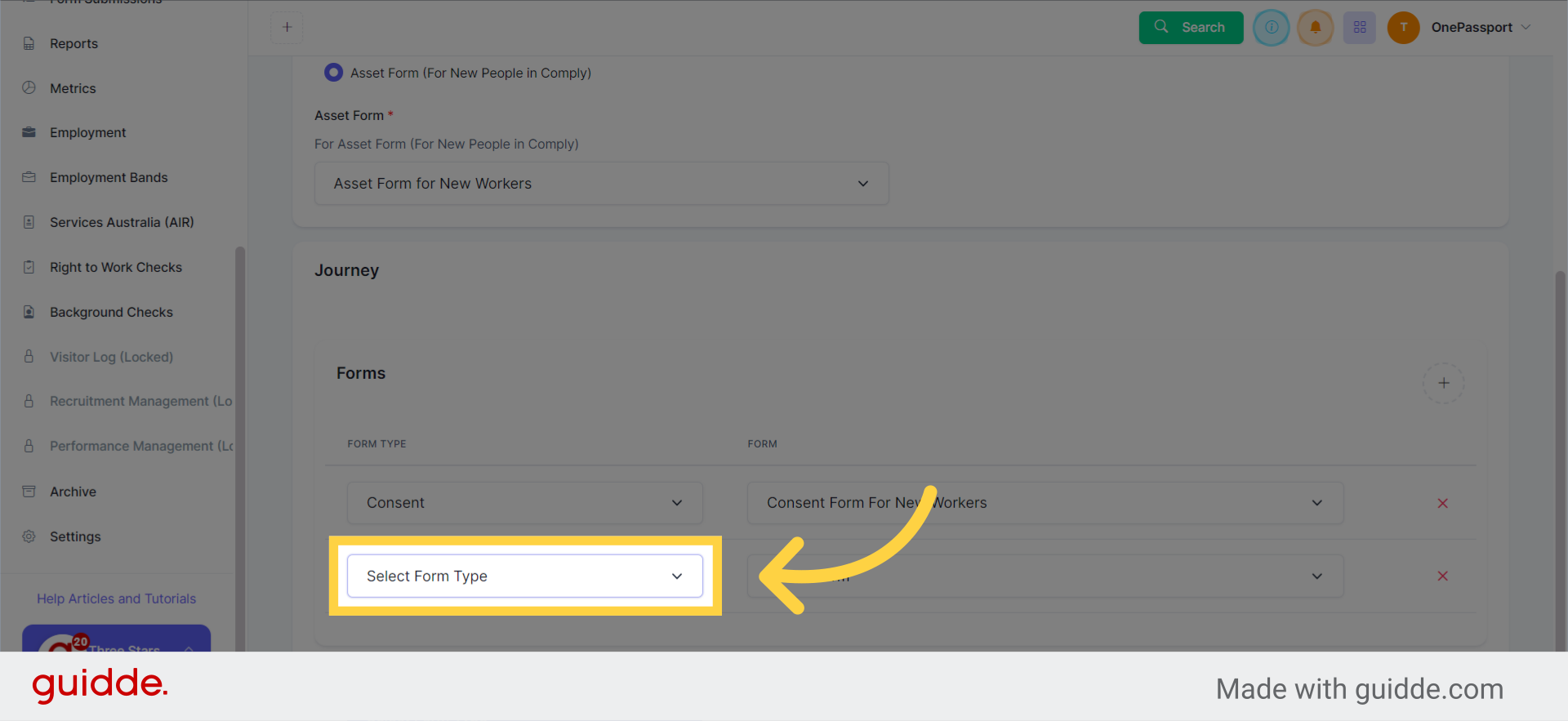 15. As a sample, we choose Immunisation Form type and then we need to select the specific form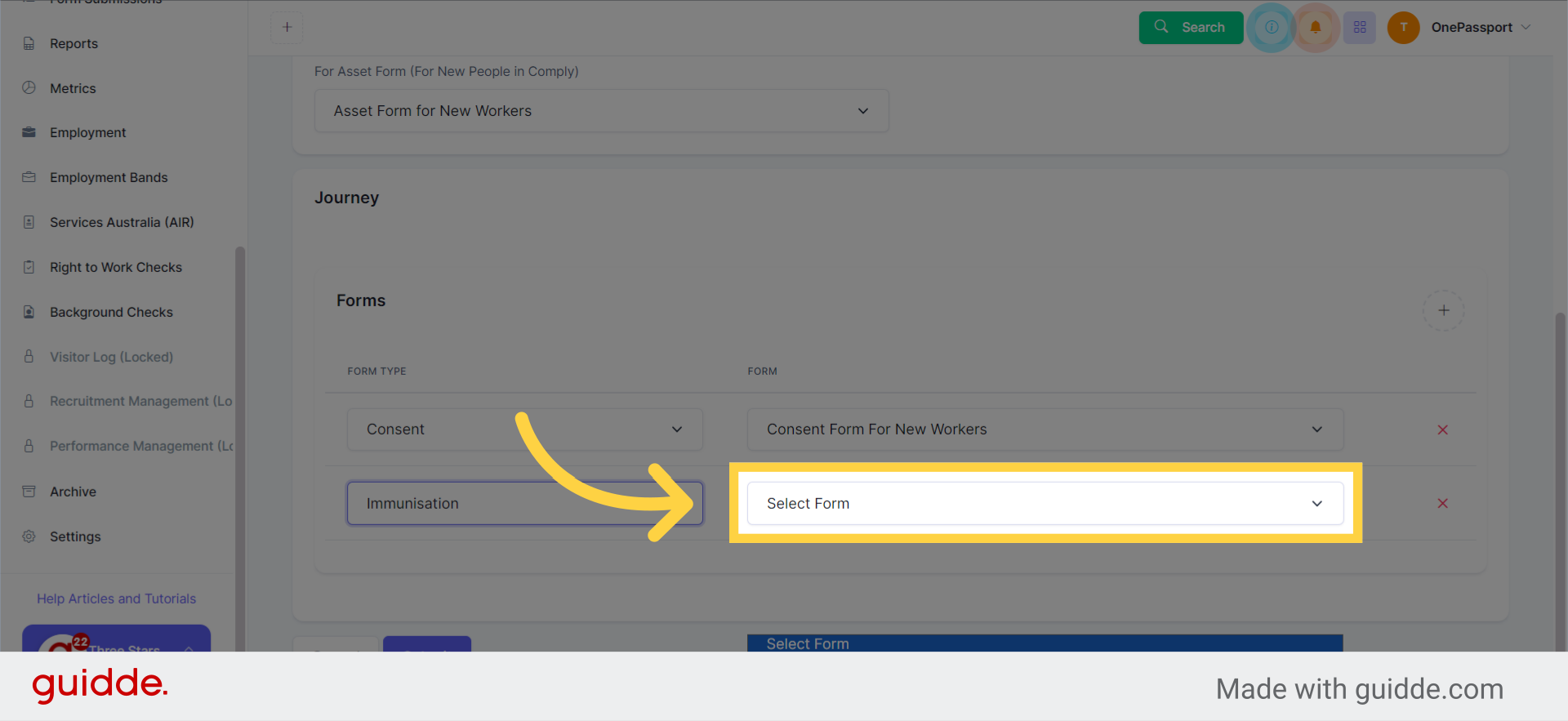 16. Add another form thru the plus button again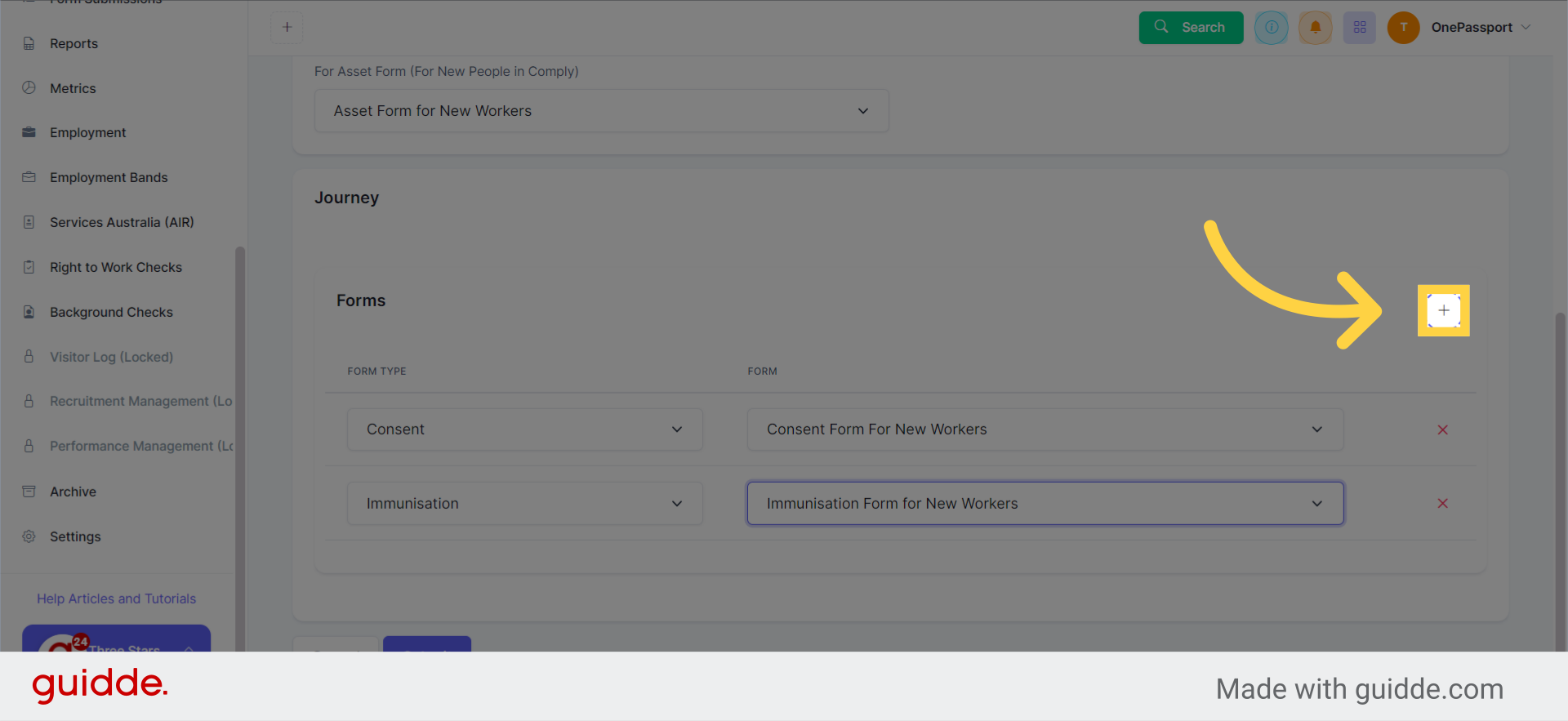 17. For instance, we add a Dynamic Form and select the form on the right side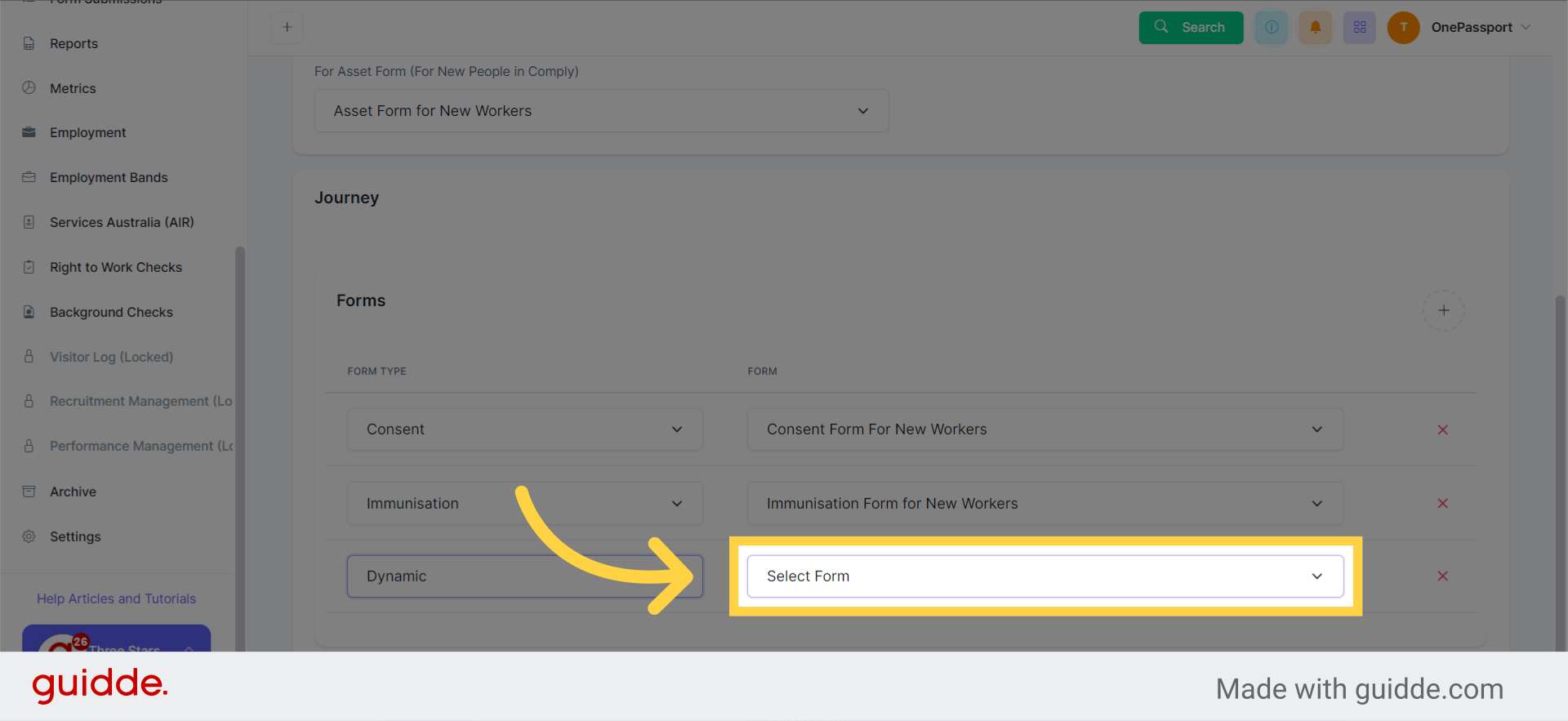 18. Should you wish to delete the form type, click the (x) icon on the right side. Click "Submit" once satisfied with the Form Types included in the form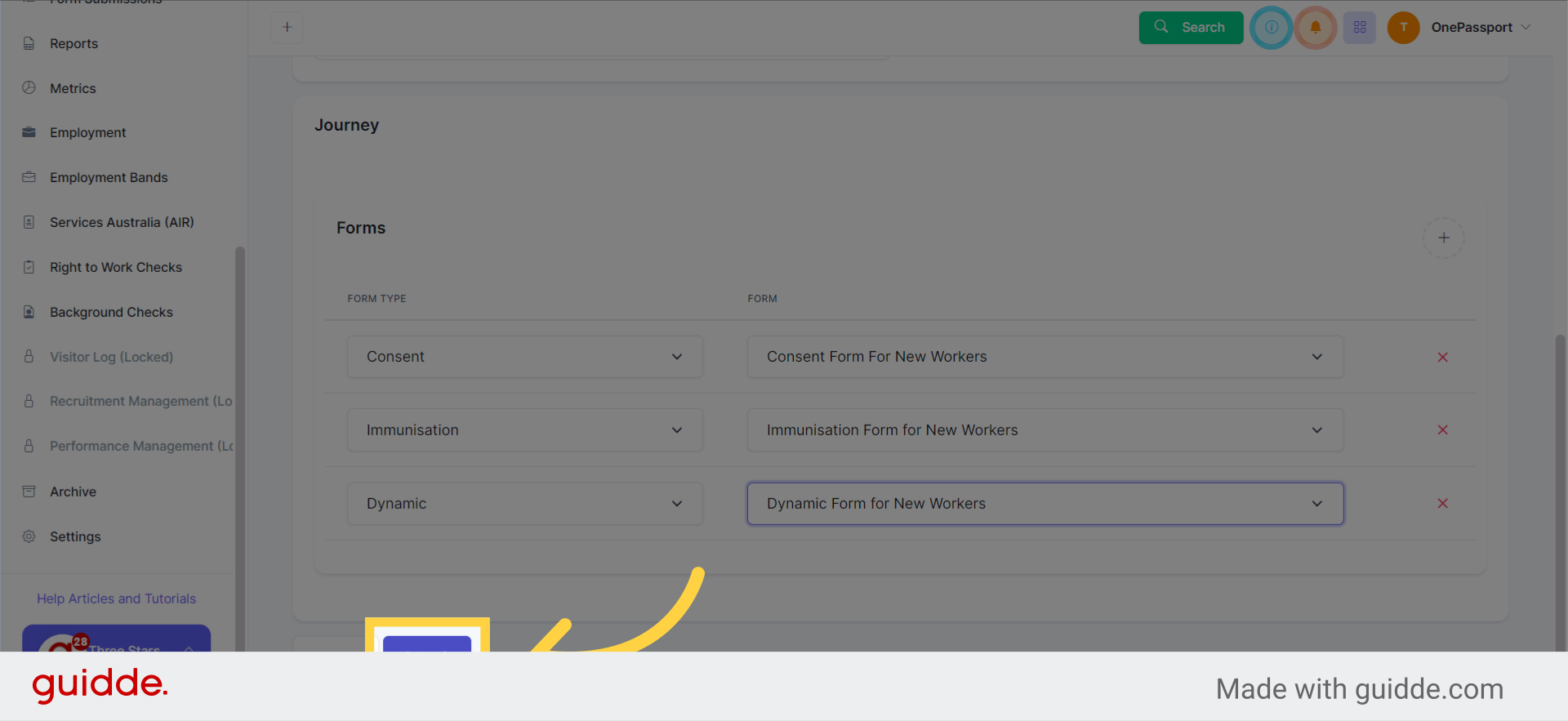 19. Click "Ok" on the pop-up message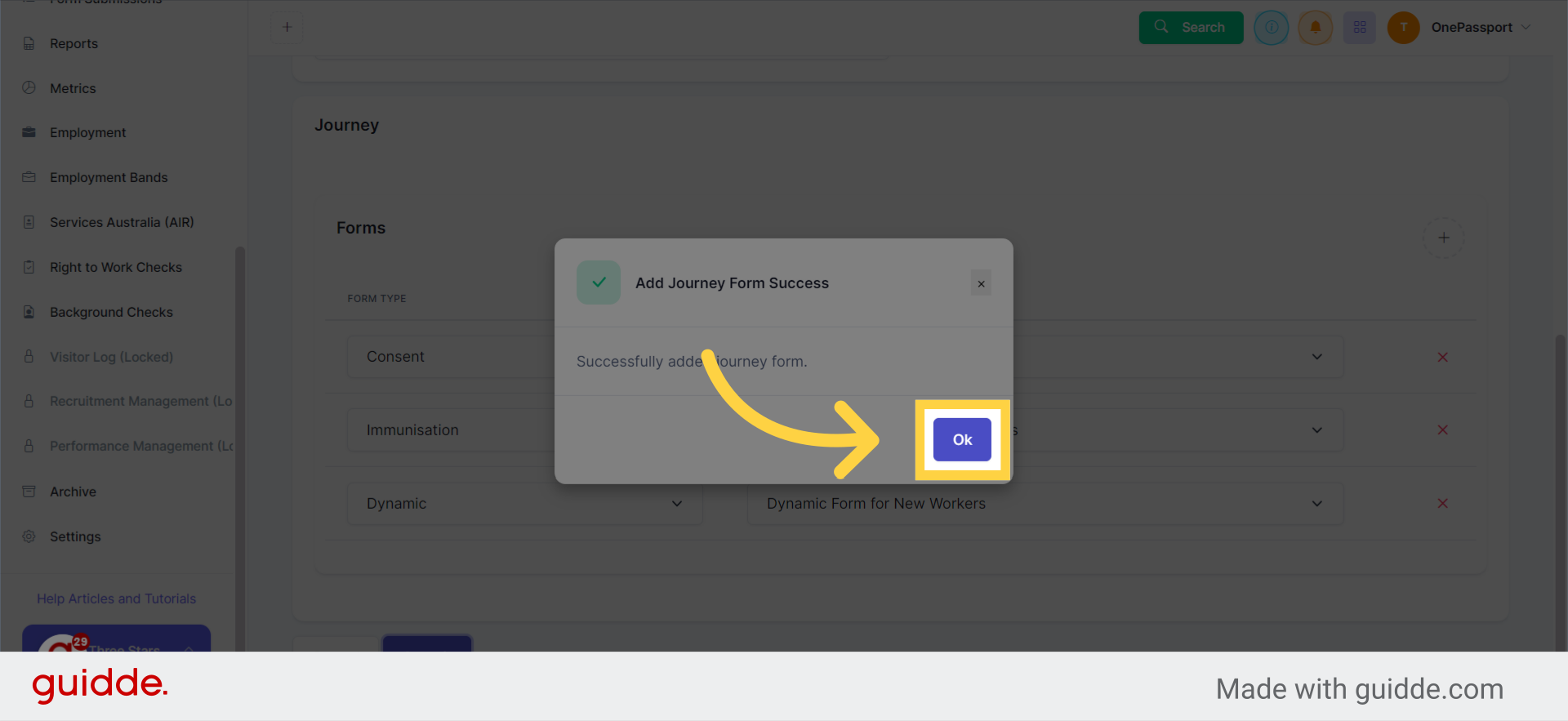 20. Click on the form link and send it to your worker to commence filling out the Journey Form