Note: If you cannot access Reports, it might be because your role does not have access to it. User logged in as OnePassport Admin can check User Permissions and update it.
Step 1: Log in to your account. You will be redirected to the dashboard.

Step 2: Click on Reports from dashboard or sidebar.

Step 3: By default, the drop-down will show the People Report. Simply click the Filters button at this stage.

Step 4: A pop-up window will appear, allowing you to choose the report you want to display.

Step 5: To produce a report tailored to your organisation, select filters from each dropdown menu.

Step 6: Click on Generate Report at the bottom.

Step 7: The page will display the records based on the filters you have selected.

Step 8: If you want to export the file, simply click the Export button.

Step 9: Select the checkboxes for the fields in the order that you want them to appear in the exported file or simply click All.

You
can also select what type of file.

Name your file (optional).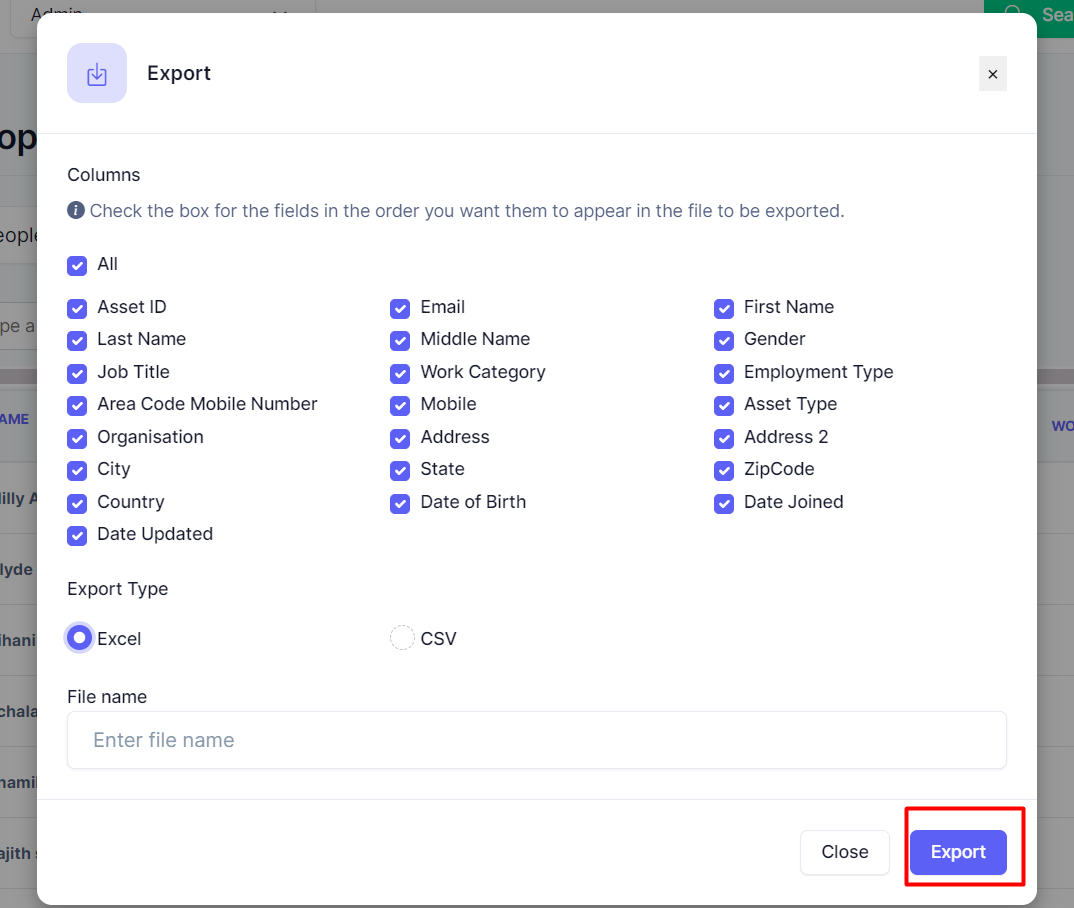 Step 10: Check your downloads folder for the file.
You can watch the video of the process here as well as the generating of Immunisation Report.