In the Reports section, users will have the ability to save a template which can be used for generating a report. This saves time on the part of the user, because the next time that the report is needed the filters are already pre-selected by selecting just the saved template.
Step 1: Log in to your account. You will be redirected to the dashboard.
Click on Reports from Dashboard or sidebar.

Step 2: You will land on the page like below.
For example, we want to save a template for valid Generic Influenza. So we click the dropdown on People and select Immunisation.

Step 3: Click Filters. Choose Generic Influenza for vaccination type and Valid as Status.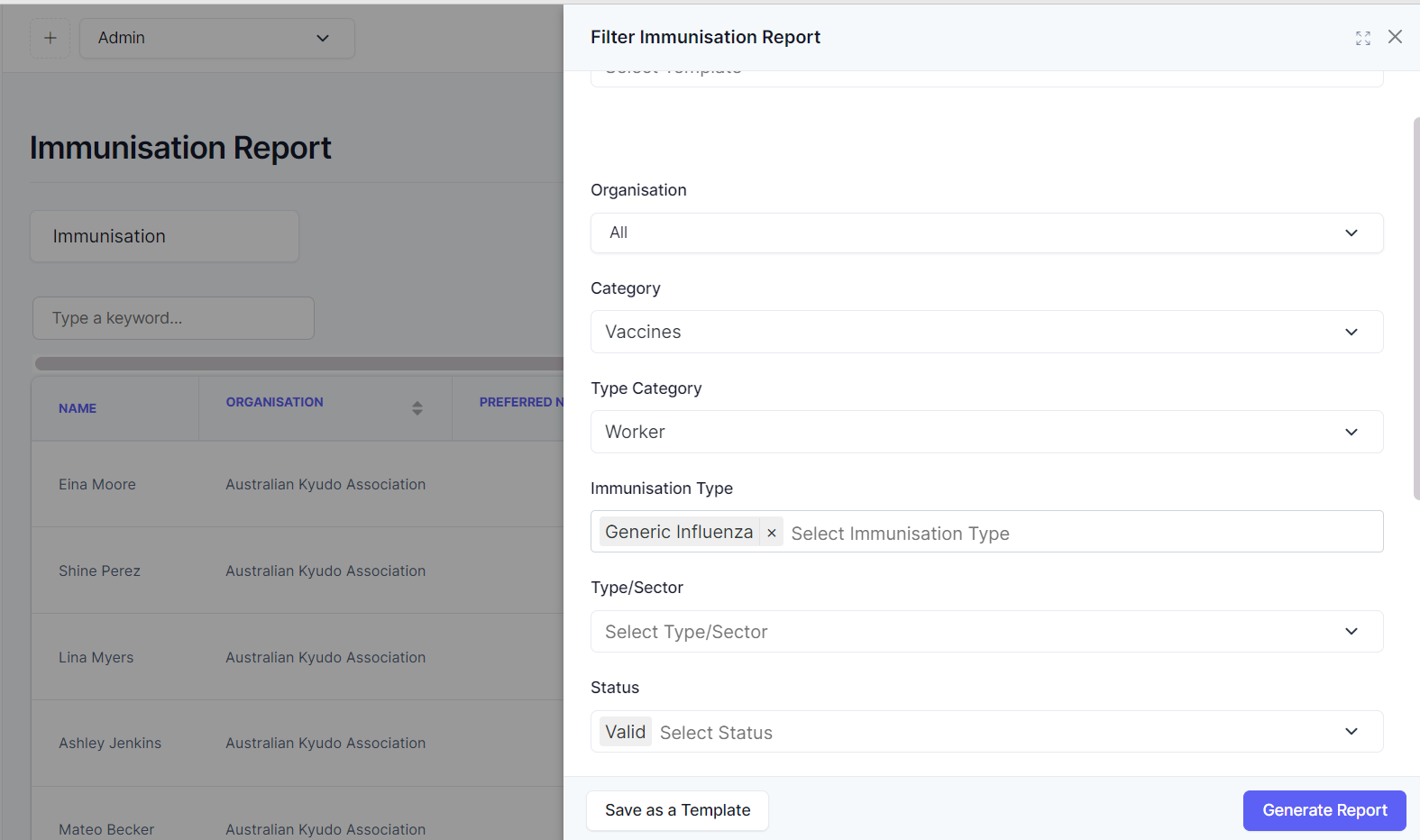 Step 4: Click on Save as a Template at the bottom. A pop up will appear and you need to put a name for the template. Then, press Save button.

You can view the template from the Load Saved Template placed at the top of off-canvas. The next time you will be needing this template to generate a report, simply select from here.