Once you have templates saved in Reports, you can view all these templates in the Template Module under Settings. You have the option to delete a template from this section.
Step 1: Click Settings from the sidebar or from your dashboard.

Step 2: Search for Template in the Record Setup tab. Click it.

Step 3: You will see a list of templates saved in the Reports and on what modules (Sub Type e.g. Immunisation or People). Under the Manage column, press the bin icon to delete the template.

Step 4: A pop-up message will appear to ask for confirmation of deleting the template. Press Confirm.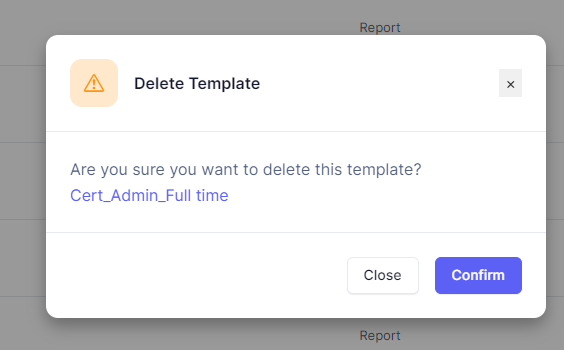 Step 5: Then, a success message like below will be displayed. Click Close. The template will now be removed from the list and will not appear in the Saved Templates in Reports.